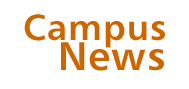 CHICAGO JOURNAL
David Broder, center fielder
As editor of the Chicago Maroon David Broder, AB'47, AM'51, was dubbed "Broder Middle-of-the-Roader"—a nickname, he notes, "not said in admiration." But after covering every national election since 1960, appearing on Meet the Press since 1963, reporting politics and writing columns for the Washington Post since 1966, and winning a Pulitzer Prize in 1973, he's turned that reputation into an advantage. In a 1990 Washingtonian survey of 200 opinion-page editors, Broder was voted "least ideological" columnist, high praise in journalism, where objectivity rules.
Photo by Joan Hackett
Cubs fan Broder.
It's not easy to win—and keep—the respect of readers, politicians, and other journalists over 40-plus years. As a rule, "I try to avoid personal invective," says the deep-voiced Broder in an October 1 interview. In Chicago to address a Harris Graduate School of Public Policy Studies dinner later that evening, the Chicago Heights native wears a baseball-patterned tie to mark the Cubs' second playoff game against the Braves. "I don't want to write about a politician in a way that would make her or him—or me—uncomfortable the next time I walk into his office to do an interview or look for news." He keeps "individuals, their motives, behavior" out of his columns.
His double role at the Post—writing news and opinion—always has been a delicate balance. The set-up was former editor Ben Bradlee's idea, Broder says, and while Bradlee ran the paper the two would have lunch each year "to see if it was still comfortable for him and the paper and still comfortable for me."
Sometimes it was, in fact, uncomfortable. During George Wallace's late 1960s presidential campaign Broder attended a Wallace rally in East Chicago. His next column, he says, argued "that this guy is basically a demagogue playing on people's fears." When he returned to the Post he suggested that another reporter cover Wallace. It wouldn't have been fair to the candidate, Broder says, or "to the readers to pretend that you can write a column like that and then be a totally dispassionate observer the next time you go out with Wallace."
Other times that he had difficulty curbing his emotions, readers likely would have been more forgiving. In 1963 he was in the Dallas motorcade, writing for the Washington Star, when President John F. Kennedy was shot. "I kept my notebook from that day," he says. "All you have to do is look at the handwriting to see that I was shaking pretty badly." He also was in Los Angeles when Robert F. Kennedy was killed. That year, 1968, "was the worst year that I've ever lived through," Broder recalls, "and the only time that I can remember thinking, Maybe we're really off the tracks in this country."
As they did in the '60s, his columns, written twice weekly for the Post and syndicated in more than 300 newspapers, still flow from his political reporting. While covering the California recall election this September, he wrote about Governor Gray Davis's strategies. In October he expounded on the Democratic races in Iowa and New Hampshire.
Often Broder bangs out columns near deadline. "He'll say, 'What am I going to write about tonight, Ann?'" ribs his wife, Ann C. Broder, AB'48, AM'51, sitting in on the interview. "That's right," her husband laughs. When their four sons, including Michael Broder, MBA'91, were younger and living at home, he adds, he'd implore them: "Somebody's got to have an idea. Come on."
His own ideas, he admits, don't always turn out to be right. Take his first impressions of President George W. Bush. "I completely misjudged him," Broder says. "I didn't think he was going to shake things up very much in Washington. ... Instead he's turned out to have really big, radical ideas, whether you agree with him or not. Changes that he's made in tax policy, in social policy, in foreign policy—everything is of a very large scale representing very large gambles."
Broder has a strong background to analyze such policies. Although the University had no journalism courses, the Hutchins College was solid training for his future career. "They taught you to read," he says, "and to think about what you were reading. So much of what we do in journalism is about parsing people's sentences. 'Does this make sense?' 'Do the conclusions follow from the premises?' 'Are the premises realistic or not?' 'Is it consistent with what the same person said or wrote a week before?'"
Chicago also trained Broder in politics. At the Maroon, where the editor was elected, Ann—before steadily dating David—was recruited to vote against him. It seemed natural: they had gone on a blind date that went badly. "All he talked about was that he was just getting over the flu," says Ann. But working together at the Maroon they discovered "that we had possibility." She ended up voting for him.
Though it seems he's seen it all in politics, Broder's had no trouble keeping his columns fresh over four decades. "The cast of characters keeps changing. The situation is never the same—not just from one cycle to the next but from one month to the next. Look at the roller coaster that Bush has been on in just the two-and-a-half years that he's been president."
After the interview and Harris School dinner—where dean Susan Mayer gives him a 2003 National League Central Championship Cubs cap—Broder turns from political roller coaster to sports one, as the Cubs lose to the Braves 5 to 3. In both arenas, the more things change....—A.M.B.