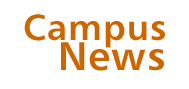 FIG.1
Graduates go workaday way
Despite today's tough job market, 313 fourth-years—more than a third of the College Class of 2003—clinched full-time offers before graduating, according to a voluntary survey conducted by Career and Placement Services in May. A quarter of those students scored starting salaries above the $50,000 mark, while another 25 percent reported earnings between $20,000 and $30,000. Four percent took unpaid positions.
Most of their jobs fell into four sectors. About 56 graduates jumped on the banking, brokerage, securities, and investment bandwagon, making financial services the most popular path. Trailing close behind, about 47 turned to teaching. Research sciences and consulting were the next favorite choices.
Not all students were ready to enter the working world. Of the 95 percent of the class who responded to the survey, 43.8 percent did not yet know where they were headed, while 22 percent said they were going to graduate or professional school.—M.L.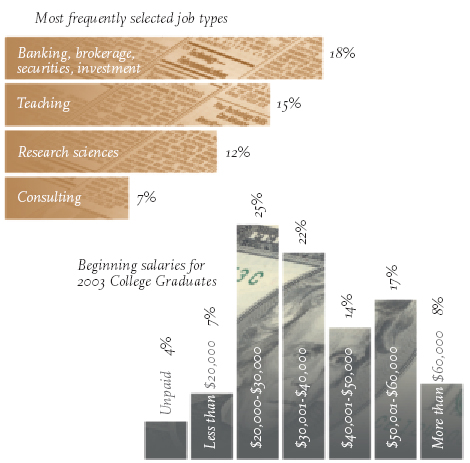 Graphic by Allen Carroll