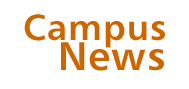 FOR THE RECORD
Alumnus joins NASA brass
NASA has appointed John M. Grunsfeld, SM'84, PhD'88, new chief scientist at the agency's Washington, DC, headquarters. A veteran of four space-shuttle flights, Grunsfeld took part in five spacewalks in 1999 and 2002 to upgrade and install equipment in the Hubble Space Telescope. Earlier this year he was awarded the NASA Distinguished Service Medal.
They like how we do business
The University topped the Wall Street Journal/Harris Interactive's 2003 rankings of corporate recruiters' most respected MBA programs. Chicago was named 5th-best business school in the country, the No. 1 school for accounting and quantitative analysis, and No. 2 for finance. More than 2,000 corporate recruiters participated in the survey.
The wages of philosophy
Leszek Kolakowski, professor of philosophy at Oxford University and professor emeritus in Chicago's Committee on Social Thought, has received the first $1 million John W. Kluge Prize for lifetime achievement in the humanities. Kolakowski's anticommunist writings assert the necessity of freedom and diversity against Marxist ideology.
Law for life
The Alabama Supreme Court has reversed the sentence of Phillip Tomlin, a death-row inmate since 1978. U of C law professor Bernard Harcourt, representing Tomlin pro bono, argued that the trial-court judge had improperly overridden the jury's unanimous recommendation of life imprisonment without possibility of parole. The October 3 decision, known as ex parte Tomlin, is among the first to establish a standard of review for judicial override in Alabama. The U.S. Supreme Court had previously ruled that the judiciary was not constitutionally required to adopt such a standard.
Prizes for patriots
Chicago alumni have received three of four $250,000 prizes from the Lynde and Harry Bradley Foundation for promoting liberal democracy and American ideals. The recipients are Leon Kass, SB'58, MD'62, currently on leave from the Committee on Social Thought to chair President Bush's Council on Bioethics; Mary Ann Glendon, AB'59, JD'61, the Learned Hand professor of law at Harvard University; and Thomas Sowell, PhD'68, the Rose and Milton Friedman senior fellow in public policy at the Hoover Institution on War, Revolution, and Peace.
I'm a doctor, and I play one on TV
In February 2004 the Discovery Health Channel will premiere Chicago's Lifeline, a reality-TV series taping at the University of Chicago Hospitals since August. The show's producers at Morningstar Entertainment hope to find remarkable medical cases as well as "characters" among the physicians and staff.
Props for particle project
The American Physical Society gave its 2004 Leroy Apker Award in undergraduate physics to Peter Onyisi, AB'03, for his paper, "Looking for New Invisible Particles," published last fall in Physical Review Letters. As a fourth-year Onyisi was chosen to collaborate with 700 other researchers working on the Collider Detector at Fermilab project. He is now a doctoral student at Cornell.
New deputy dean
The University has appointed Martina Munsters deputy dean of students for student affairs. Munsters, who was previously the associate director of student affairs for the Graduate School of Business doctoral program, will guide four department directors in charge of health, student, graduate, and international affairs.
On justice in wartime
Geoffrey Stone, JD'71, the Harry Kalven Jr. distinguished service professor in the Law School, coauthored an amicus curiae brief for the U.S. Supreme Court, asking it to review the constitutionality of the Bush administration's prolonged detention of Muslims without judicial hearings. Citing past episodes of curtailed civil liberties, Stone filed the October 3 brief on behalf of Fred Korematsu, who was arrested in 1942 and convicted of defying the government's WW II internment order for Japanese Americans. Stone's study of wartime civil liberties, The Secret of Liberty, will be published early in 2004 by W. W. Norton and Co.
Business guru honored
Ronald Coase, senior fellow and the Clifton R. Musser professor emeritus in the Law School, has received the "No Boundaries" Award for Innovation by the Economist magazine. Coase's 70 years of theoretical work on business processes, transaction costs, and property rights was credited with creating new markets for intangible commodities, such as radio-frequency spectrum auctions in the wireless-communications industry and tradable emissions permits, which regulate the financial burdens of industrial pollution. Coase won the 1991 Nobel Prize in Economics.
Good fellows of science
The American Association for the Advancement of Science has named nine Chicago professors 2003 fellows: Ian Foster and Rick Stevens, professors of computer science and directors at Argonne National Laboratory; Joseph Lykken and Bruce Winstein, professors of physics; Viresh Rawal and Hisashi Yamamoto, professors of chemistry; Vinay Kumar, professor and chair of pathology; Stephan Meyer, professor of astronomy & astrophysics; and Russell Tuttle, professor of anthropology.