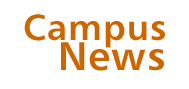 CENTER STAGE
Mapping the Sacred: Nineteenth-Century Japanese Buddhist Prints, December 13–March 28. Drawn principally from materials that Edmund Buckley, a professor of comparative religion at the University, gathered in 1890s Japan, this exhibition includes prints and photographs of temples and cities, religious objects, ceremonies, and deities. Smart Museum of Art, 773/702-0200.
Guys and Dolls, January 22–March 28. Court Theatre presents Frank Loesser's musical fable about the unlikely Broadway romance between a slick gambler and an honest mission worker. Charles Newell directs the staging of a production originally conceived by Gary Griffin and Thomas Murray. Court Theatre, 773/753-4472.
Illuminations: Sculpting with Light, January 22–April 4. This exhibition focuses on American sculptors' use of light from 1940 to the present. Beginning with "#9, New York, 1940" by Charles Biederman, one of the first sculptures to incorporate artificial light, it continues through 1960s works by Dan Flavin, Robert Irwin, and James Turrell, and concludes with a major commission from emerging artist Stephen Hendee, whose installations of translucent sheeting and colored lights recall the fantastic architecture of virtual reality. Smart Museum of Art, 773/702-0200.
The 44th Annual University of Chicago Folk Festival, February 6–8. The festival brings traditional music from across the world to the University campus for a weekend-long bash. University of Chicago Folklore Society, 773/702-9793.
The Passion of Joan of Arc, February 21, 8 p.m. The University Chorus and Orchestra perform Richard Einhorn's "Voices of Light" to accompany Carl Dreyer's 1928 silent film about the trial of St. Joan of Arc. Randi Von Ellefson, senior lecturer in music and Rockefeller Chapel Choir director, conducts. Rockefeller Chapel, 773/702-9075.