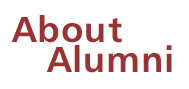 Deaths
Faculty & Staff
Alan Gewirth, the Edward Carson Waller distinguished service professor emeritus in philosophy, died May 9 in Chicago. He was 91. After WW II service, Gewirth joined the U of C faculty, earning two Rockefeller Foundation fellowships and two National Endowment for the Humanities senior fellowships. In 1997 he became a charter board member of the University's Human Rights Program, developing and teaching its primary course. Rejecting relativist theories, he argued for ethical rationalism and personal agency. Survivors include his wife, Chicago alumna Jean Laves; two daughters; three sons, including Daniel T. Gewirth, SB'82; a brother; and five grandchildren.
Fergus J. O'Rourke, a steam plant leadman and an operating engineer, died of a heart attack April 27 in Oak Lawn, IL. He was 50. For 24 years O'Rourke, who taught himself his trade by reading technical books, worked for the University and Hospitals facilities, supplying air conditioning, heat, and high-pressure steam to campus buildings. Survivors include a brother and two sisters.
Howard Guy Williams-Ashman, the Maurice Goldblatt professor emeritus in biochemistry & molecular biology and the Ben May Institute for Cancer Research, died May 24 in Chicago. He was 78. Joining the University in 1950 as a cancer research fellow, Williams-Ashman spent all but five years of his career on campus. An expert on the male reproductive tract and prostate cancer, he headed the Ben May Laboratory from 1983 to 1986, retiring in 1991. Survivors include his wife, Elisabeth; three daughters; and five grandchildren.
Kenneth E. Wilzbach, SB'40, PhD'46, a chemist, died April 9 in California. He was 83. Joining Argonne National Laboratory in 1950, Wilzbach worked on projects including tracer compounds and analyzing lunar rocks before switching in 1976 to energy and environmental systems. Survivors include a daughter, four sons, nine grandchildren, and three great-grandchildren.
1920s
Edward C. Wagenknecht, PhB'23, AM'24, a writer, critic, and editor, died May 24 in St. Albans, VT. Contributing articles to the New York Times, the Chicago Tribune, the Boston Herald, and other newspapers, Wagenknecht taught Enlgish at the University of Washington at Seattle, the Illinois Institute of Technology, and Boston University, retiring a professor emeritus. His works included film histories, biographies, anthologies, and two historical novels. Three sons, seven grandchildren, and two great-grandchildren survive him.
1930s
Mary Virginia Harris, AM'37, died April 12 in Newton Square, PA. She was 93. Dean of the Maryland College for Women, in 1942 Harris joined the Navy WAVES, serving as a lieutenant commander of the active reserve until her 1965 retirement. She was a trustee and cofounder of the Swarthmore Public Library and supported the University of Pennsylvania Museum of Archaeology and Anthropology.
Helen G. Oldham, SM'35, PhD'39, died March 27 in State College, PA. She was 101. A high-school math teacher, Oldham was a pediatrics research technician while earning her Chicago degrees, becoming a professor of nutrition. During and after WW II she worked to improve food supply in Germany, and in 1952 she joined the USDA's Human Nutrition Research Department, retiring in 1966.
Pearl Seligman Weisdorf, PhB'35, AM'37, a social worker, died March 31 in Chicago. She was 89. Survivors include two daughters, one son, a brother, eight grandchildren, and one great-grandson.
1940s
Jane Armstrong Ohle, AB'41, died April 1 in Overland Park, KS. She was 84. After 10 years teaching art at the primary and secondary levels, Ohle became a stay-at-home mother. Survivors include her husband, Lester C. Ohle, X'41; a daughter; and a son.
Evon Z. Vogt Jr., AB'41, AM'46, PhD'48, an anthropologist, died May 13 in Cambridge, MA. He was 85. After serving during WW II, Vogt joined the faculty of Harvard University, where he rose to anthropology department chair, retiring in 1990. His studies focused on the indigenous peoples of Mexico and Guatemala. Survivors include his wife, Catherine Hiller Vogt, AA'44; one daughter; three sons; a sister; six grandchildren; and four great-grandchildren.
J. Alfred Rider, SB'42, MD'44, PhD'51, a gastroenterologist, died May 23 in San Francisco. He was 83. A WW II veteran, Rider researched colon cancer and endoscopy at St. Mary's Hospital, California Pacific Medical Center, and St. Luke's Hospital in San Francisco, retiring in 2002. After his son was diagnosed with Batten disease, he founded the Children's Brain Disease Foundation. Among the survivors are his wife, Graclynn; son Dean L. Rider II, MD'78; two brothers; and a grandson.
Roy L. Walford Jr., SB'46, MD'48, a gerontologist and UCLA professor emeritus, died April 27 in Santa Monica, CA. He was 79. Exploring the links between diet and longevity, Walford pioneered the theory that restricting calories could extend life span. The author of more than 300 papers and eight books, he also conducted research that led him to India, Africa, and a two-year stint in Biosphere 2. Survivors include a daughter, two sons, and two grandchildren.
Ernest Greenwood, AM'47, a sociologist, died May 4 in Oakland, CA. He was 93. After teaching at the University of Pittsburgh, in 1953 Greenwood moved to the University of California, Berkeley, where he cofounded a social-welfare doctoral program, retiring in 1970 a professor emeritus. Survivors include two sisters.
Richard A. Tefo, PhB'47, MBA'50, died May 14 in Madison, WI. He was 79. A WW II Army veteran, Tefo worked in life-insurance marketing. In retirement he tutored at local schools. Survivors include three daughters, two sons, and three sisters.
Robert E. Reed, X'48, a social worker, died April 22 in Miami. He was 80. A WW II veteran, Reed managed the Cook County Jail trust department for four years before joining St. Leonard's, a halfway house where he counseled previous offenders. Reed later moved to Florida, where he directed another residential program, retiring in the 1990s. Survivors include a sister.
1950s
Paul J. Gerstley, BSS'50, died April 20 in Santa Monica, CA. He was 79. After receiving a master's degree in social work from the University of Denver, Gerstley served for 25 years as a counselor at the Vista Del Mar Child and Family Services, retiring in the 1990s.
David A. Kliot, AB'52, an obstetrician and gynecologist, died May 1 in New York. He was 71. A promoter of natural childbirth and midwifery, for several years Kliot served as a clinical professor at SUNY Downstate. He also worked at Maimonides Medical Center and had his own Brooklyn practice. Survivors include his wife, Harriet; a daughter; two sons; and two grandchildren.
Arthur M. Solomon, AB'52, JD'61, a lawyer, died April 7 in Wilmette, IL. He was 70. After serving three years in the Navy, Solomon earned his law degree, and in 1965 he cofounded the law firm Solomon & Behrendt. Active in the New Trier Democratic Organization, he also was an amateur actor who performed in more than 20 local productions. Survivors include his wife, Lois Adelman Solomon, AB'60, JD'61; a daughter; a son; a sister; and four grandchildren.
Pierre R. deVise, AM'58, an urbanologist, died May 26 in Chicago. He was 79. DeVise taught at the University of Illinois at Chicago, DePaul University, and Roosevelt University, retiring in 1989. His studies explored Chicago's racial segregation and the divide between urban and suburban neighborhoods. Survivors include his wife, Susan; a son; and two grandchildren.
1960s
Pamela Anderson Ferguson, SM'66, PhD'69, a mathematician and university administrator, died of cancer April 24 in Miami. She was 60. In 1970 Ferguson joined the University of Miami, where she eventually rose to dean of the Graduate School. In 1991 she became the first female president of Grinnell College, serving until 1997, when she returned to teaching. Survivors include her husband, D. Roger Ferguson, MBA'70; a daughter; a son; and her parents.
1970s
Jerome M. Culp, AB'72, a Duke University law professor, died of kidney disease February 5 in Durham, NC. He was 53. After working with the Rockefeller Foundation on youth employment and affirmative action and as an economist for the Carter administration, Culp joined Duke in 1985. His research focused on race and economics. Survivors include his father, four brothers, and a sister.
Robert A. Vacca, PhD'73, a classicist, died June 5 in South Bend, IN. He was 63. Joining the University of Notre Dame in 1969, Vacca won two awards for excellence in teaching. Survivors include his wife, Linnea Brandwein Vacca, X'60, AM'69, PhD'78; two sons; two brothers; and a sister.
Lawrence W. McBride, PhD'78, a historian, died of brain cancer May 3 in Normal, IL. He was 58. After teaching at several Chicago-area universities, including Loyola and DePaul, in 1986 McBride joined Illinois State University, becoming full professor in 1997. Survivors include his wife, Sandra; a daughter; a son; and his father, Lawrence J. McBride, AM'51.
1980s
Douglas R. Pappas, AB'82, a lawyer and baseball writer, died of heatstroke May 22 while vacationing in Big Bend National Park, TX. He was 42. Practicing civil and commercial litigation for New York's Mintz & Gold, Pappas also served pro bono as counsel to the Society for American Baseball Research, chairing its Business of Baseball Committee, and wrote extensively on baseball economics. Survivors include his mother.
Mary Ann Romels Abella, MBA'86, died of cardiac arrest April 24 in Chicago. She was 65. In 1966 Abella began teaching art at the Laboratory Schools, moving in 1970 to Chicago State University, where she chaired the art department (1982–85). During the 1990s she was a negotiator for the University Professionals of Illinois, returning briefly to teaching before her 2002 retirement. For 16 years she and her husband, U of C physics professor Isaac Abella, served as resident masters of Shoreland Hall. Survivors include her husband, a daughter, and a son.