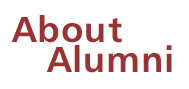 Good at what they do
Five alumni received the Alumni Association's professional-achievement citations.
After helping to design the White House's executive secretariat, Bradley Patterson, AB'42, AM'43, joined President Eisenhower's staff as assistant cabinet secretary. Also serving the Nixon and Ford administrations, Patterson has written two books, including The White House Staff: Inside the West Wing and Beyond. Appointed executive secretary of the Peace Corps in 1961, he then joined the Treasury Department as a national security affairs adviser. From 1977 through 1988 he was on the Brookings Institution's senior staff.
Among the first women in the United States to earn a doctorate in Egyptology, Barbara Mertz, PhB'47, AM'50, PhD'52, has shared her knowledge of the subject through her best-selling mystery and suspense novels, including the popular Amelia Peabody series, penned under the name Elizabeth Peters. Mertz's nonfiction works, such as Temples, Tombs, and Hieroglyphs, are a staple of introductory Egyptology courses. Proceeds from her writing have supported archaeological research throughout Egypt, including the Oriental Institute's Epigraphic Survey.
While earning his doctorate, Norman Phillips, SB'47, SM'48, PhD'51, developed what is considered the first computer weather model to predict changes in surface pressure. He created similar models for global climate studies—transforming weather forecasting from an individualistic effort to one in which teams of experts develop complex computer programs. In 1974, after chairing the Massachusetts Institute of Technology meteorology department, he joined the U.S. Weather Service as a principal scientist, retiring in 1988. The Franklin Institute recognized his contributions to meteorology with the 2003 Benjamin Franklin Medal in Environmental Science.
For four decades Marshall Hartman, AB'54, AB'57, JD'57, has helped define the public-defender movement, representing clients in juvenile, misdemeanor, felony, death penalty, and appellate and post-conviction cases. A former national director of defender services for the National Legal Aid and Defender Association, Hartman has led the capital-litigation division of the Illinois State Appellate Defender Office. An expert on constitutional law and criminal procedure, he has taught at the University of Illinois and the IIT Chicago Kent College of Law, and he coauthored Constitutional Criminal Procedure Handbook.
Neuroscientist and clinician Robert Moore, MD'57, PhD'62, is best known for his research on the neural basis of circadian rhythms in mammals, identifying the brain-cell group that is an internal clock establishing daily rhythms in sleep and waking, hormonal activity, and other bodily functions. An influential administrator at the U of C Hospitals, SUNY–Stony Brook, and the University of Pittsburgh, Moore also has chaired the boards of the National Institute of Neurological Disorders and Stroke and the National Institute of Mental Health. —M.R.Y.