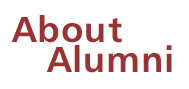 Four the public good
The Alumni Association honored a quartet with public-service citations.
A pioneer in vision restoration surgeries, Walter Kahn, MD'59, teaches ophthalmology at Hahnemann Medical School in Philadelphia. As a 20-year volunteer with ORBIS International—working with its "flying eye hospital" and in hospitals in the Philippines, West Africa, Haiti, India, Mongolia, China, Latvia, and Uzbekistan—he has trained more than 1,000 local physicians.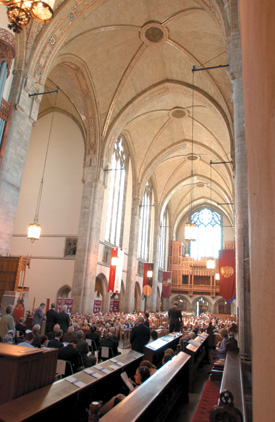 Dan Dry
The alumni awards ceremony.
In three decades as a teacher and librarian in Chicago's inner-city schools, Rochelle Lee, AM'67, practiced what she preached: children need books and teachers who appreciate the power of reading. Her Oscar Meyer Elementary School library became a model for city schools, and colleagues and parents marked her 1988 retirement by establishing the Rochelle Lee Fund to Make Reading a Part of Children's Lives, which each year gives 300 elementary teachers throughout Chicago's public schools a classroom library of about 150 books and training in maximizing reading's curricular role.
After earning two degrees in Holocaust studies, Marc Pollick, AB'75, founded a Holocaust Memorial Center in Miami, worked at the U.S. Holocaust Museum and Harvard's Center for Jewish Studies, and created the Elie Wiesel Institute for Humanitarian Studies. Envisioning an organization to use celebrities' fame for the common good—and to introduce new groups to philanthropy—in 1997 Pollick established the Giving Back Fund, offering philanthropic management and consulting to professional athletes and entertainers. Current GBF programs include a five-year, $268 million project to cure Parkinson's disease.
As a founder of Low Vision Rehabilitation Services at the Chicago Lighthouse for People Who are Blind or Visually Impaired, Alfred Rosenbloom Jr., AM'53, has helped thousands of low-vision adults and children to lead independent lives. He's also fostered a relationship between the Illinois College of Optometry, where he served as dean and president, and the Chicago Lighthouse, allowing optometric students to rotate through the Lighthouse clinic. Establishing such clinics in the United States and abroad, he works in developing countries through the Volunteer Optometrists Serving Humanity.—M.R.Y.