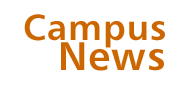 Chicago Journal
Lap of luxury
College kids nationwide—including Chicago students—are richer than they used to be.
If laptops, iPods, cell phones, and luxury cars seem more prevalent on campus lately, there may be a reason: college students nationwide, from public schools to elite private institutions, come from wealthier families than they did six years ago.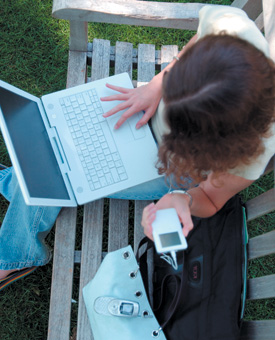 Dan Dry
Expensive gadgets and accessories signal a well-off undergraduate body.
In 1998 about 16 percent of freshmen at four-year U.S. colleges estimated their parents earned at least $100,000 a year, including 3.6 percent bringing home $200,000 or more. In 2002, the last time Chicago participated in the Higher Education Research Institute's (HERI) annual freshman survey, the $100,000 percentage had nearly doubled, including almost 8 percent at the $200,000 level.
An even larger portion of wealthy students attended the U of C. Six years ago 38 percent of first-years came from $100,000 families, while in 2002 it was 46 percent—a quarter of those at $250,000 or more. The middle brackets have been squeezed out the most: families earning between $60,000 and $100,000 dropped from one-third to one-quarter of Chicago's student population. First-year families earning less than $60,000, meanwhile, remained at around 28 percent. First-years' fathers were most likely businessmen; their next most common careers were medicine, law, engineering, and higher education. (Mothers didn't affect family wealth as much as fathers: though 15 percent were in business, most were homemakers, teachers, or nurses.)
The income increase, says Leticia Oseguera, a postdoctoral researcher at UCLA-based HERI, reflects more than inflation. (The 1998 median family income was $38,885, according to the U.S. Department of Commerce, versus $42,409 in 2002.) While some education experts blame rising tuition (about twice the rate of inflation), Chicago's vice president and dean of College enrollment Michael Behnke argues that "selectivity" is the cause. The college-age population has grown 2 or 3 percent in recent years, Behnke says, giving universities a larger recruiting pool.
"All schools have become more selective as the population has gone up and college has become more important." And "the more selective a school is, the more affluent its student body tends to be." Wealthier families, he notes, have access to resources that make their children more competitive: stronger secondary schools, enrichment programs, tutors, college prep-courses, and better health care.
Still, "we've never been known as a rich kids' school," Behnke says, noting Chicago's reputation for favoring intellectualism over wealth. Indeed, Chicago families earned less than the dozen-plus highly selective private universities in the 2002 survey as a whole. Among all the schools, 56 percent of freshmen's families garnered more than $100,000, including 17.5 percent over $250,000. "The really rich kids," Behnke jokes, "don't want to work this hard."
The College, he continues, recruits "bright students regardless of income," has a need-blind admissions policy, and has raised the number of full scholarships it gives. The Collegiate Scholars Program, meanwhile, offers Chicago Public Schools high-school students free summer courses.
Despite such efforts, last year 163 fewer students received need-based financial aid than in 1998. "We live in a very unequal society," Behnke admits, but at the same time "we don't want to become less selective. We're living with the results of being much more popular."—A.M.B.