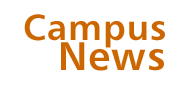 Chicago Journal
On the quads
Trekking along the southern route from Los Angeles to New York in a bright green RV, rising fourth-years Diana Dravis, Candace Elliott, and Erica Cerulo hit the road June 27 hoping to interview industry bigwigs including Playboy publisher Hugh Hefner, Sex and the City creator Darren Star, and eHarmony.com CEO Neil Clark Warren, PhD'67. Part of Road Trip Nation, a PBS reality series that sponsors college students on jaunts to discover unconventional career paths, the trio, whose story will air in 2005, is one of three teams selected from some 40 applicants nationwide, five from Chicago....
Chicago hopefuls aiming to enter the College in fall 2006 are required to take the new SAT, which has tougher questions and an essay section. While some schools will accept either the old or new test, Chicago will take only the new one, admissions dean Ted O'Neill, AM'70, said in the April 20 Washington Post, to avoid applicants "strategizing and gaming" about which version might produce higher scores....
Scoring higher than ever before, Chicago placed in the top 25 of the 2003–04 Director's Cup standings, which ranks 420 NCAA Division III schools based on their championship competition. Helping to boost Chicago's ratings, in June Tom Haxton, SB'04, and Adeoye Mabogunje, AB'04, became the first and second Chicago athletes to win men's track and field national championships—Haxton, a two-time All-American, in the 10,000-meter run and Mabogunje in the triple jump with a 15.45-meter leap....
Jump-starting enrollment in foreign languages, Nadine Di Vito, language-program director and senior lecturer in Romance languages and literatures, received one of five 2004 Quantrell Awards for excellence in undergraduate teaching. Also honored were organismal biology and anatomy professor Martin Feder, assistant philosophy professor Michael Green, evolutionary biology chair David Jablonski, and public-policy cochair James Leitzel. Quantrell Awards, given since 1938, are based on students' letters of recommendation.—A.L.M.