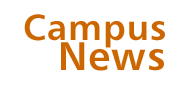 Chicago Journal
Center stage
The Winter's Tale, August 5–8 and 11–14. University Theater presents this Shakespeare comedy, directed by Susanna Gellert, AB'99, on an outdoor stage. Hutchinson Courtyard, 773/702-3414.
Fine Words Butter No Cabbage, August 29–October 2. The exhibition commemorates 25 years of the Chicago art and language journal WhiteWalls, displaying more than 50 artists' works that have appeared in the journal's pages. Past editors include Buzz Spector, MFA'78, and Anthony Elms, MFA'95. Hyde Park Art Center, 773/324-5520.
Catalyst for Change: On the Occasion of Martin Runkle's Retirement as Library Director, August 30–October 7. Presented in honor of Runkle, who ends his 24-year post as director of the University of Chicago Library October 1, this photo exhibit explores the library's history, including the evolution of technology, development of facilities, education, and public services. Special Collections Research Center, 773/702-8705.
Who's Afraid of Virginia Woolf? September 23–October 24. Artistic Director Charles Newell's interpretation of Edward Albee's 1962 play kicks off Court Theatre's 50th anniversary season. The show features actors Barbara Robertson and Kevin Gudahl. 773/753-4472.
András Schiff, Piano, and Friends, October 15. Schiff opens the Chicago Presents 2004–05 season with an all-Czech chamber music program. He will be joined by his wife, violinist Yuuko Shiokawa, and cellist Miklos Perenyi. Mandel Hall, 773/702-8068.
Humanities Open House, October 23. This year marks the 25th anniversary of the open house, which presents dozens of lectures and performances by Humanities scholars. Wendy Doniger, the Mircea Eliade distinguished service professor in the Divinity School, the Department of South Asian Languages and Civilizations, the Committees on the Ancient Mediterranean World and Social Thought, and the College, delivers the keynote speech. Humanities Division, 773/702-3175.