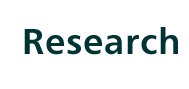 Investigations
Original Source
Worm's-eye view
Nearly 100 years after its creation, a microscope slide is still being used by University students. The 1905 mounting of a cestode, or parasitic tapeworm, shown at right, was made by zoologist C. M. Child, who taught at Chicago at the turn of the 20th century.
Since finding the relic mixed in with newer class materials more than a decade ago, organismal biology & anatomy professor Michael LaBarbera has incorporated it into his invertebrate zoology course. "Usually," he says, such an old slide would have "broken long before this."
According to Child's handwritten note, he stained the tapeworm with borax carmine. Taken from a pig, it appears in the infectious cysticercus, or immature, stage. The slide, LaBarbera says, allows his class to see "what this stage actually looks like as opposed to pictures in a book."—M.L.