DECEMBER 05–JANUARY 06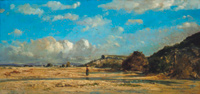 Courtesy the Smart Museum
Whose Land? European and American Landscapes, 1600–1900
Through April 23. Smart Museum of Art, 773/702-0200. A group of European and American landscape paintings, the exhibition examines how artists shared techniques and traditions across national boundaries and questions the idea that landscape styles are specific to particular countries.
Fences
January 12–February 12. Court Theatre, 773/753-4472. Former baseball star Troy Maxson grapples with lost dreams, family pressures, and social boundaries as he embarks on a tedious household project of constructing a picket fence around his yard. Set in the 1950s, Fences is the third in the late playwright August Wilson's series of ten dramas exploring the 20th-century African American experience.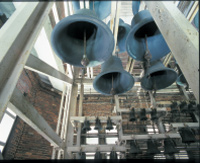 Courtesy D. R. Halverson
Caroling with the Carillon
December 11, 5 p.m. Rockefeller Memorial Chapel, 773/702-7059. Kick off the holiday season with hot cider, caroling, and the melodic big bells of Rockefeller Chapel. Join carillonneur Jim Fackenthal beforehand at 4:30 p.m. and climb to the tower for a breathtaking view of Chicago's skyline.
Saint Paul Chamber Orchestra
January 22. Mandel Hall, 773/702-8068. The country's only full-time professional chamber orchestra, now in a three-year residency at the University, performs works from Schumann's "dark period," including the overture to Genoveva and Symphony No. 2 in C Major, and James MacMillan's Veni, Veni Emmanuel. Acclaimed Scottish oboist Douglas Boyd conducts, joined by percussionist Colin Currie.
Poem Present Series: Reading and Lecture by Vincent Katz
January 26, 5:30 p.m. Rosenwald 405, 773/834-8524. Contemporary poet Vincent Katz presents his translation of The Complete Elegies of Sextus Propertius as part of the Humanities Division's readings and lecture series. Cosponsored by the Department of Classics.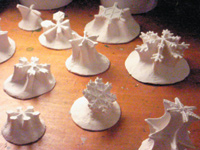 Courtesy the Renaissance Society
University of Chicago Folk Festival of Traditional Music
February 10–12. Mandel Hall and Ida Noyes Hall, 773/702-9793. The 46th annual folk festival offers a weekend of concerts, free workshops, dancing, and jam sessions. See the Folklore Society's Web site, www.uofcfolk.org, for artists, ticket prices, and other information.
Yutaka Sone: The Snowflake Project
January 29–April 9. Renaissance Society, 773/702-8670. Through drawings, photographs, paintings, and sculptures, Yutaka Sone uses snowflake patterns to develop blueprints for architectural spaces and psychological states. The multimedia installation—including 200 real pine trees—also features video and a performance by Sone's band Snowflake.