::
Editor's Notes
:: Letters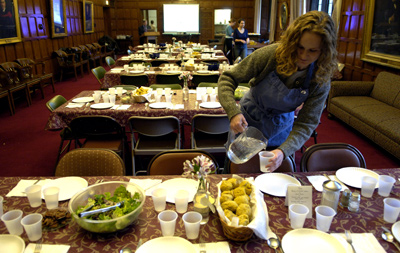 Editor's Notes
Shake Day isn't the quads' only mid-week bargain. For a three-course meal and food for thought, try lunch at the Divinity School.
::
Read more
From the President
Don M. Randel takes issue with a survey on what college and university presidents do.
::
Read more

Lite of the Mind
Knitting doyenne Sivia Harding, X'78, offers a way to ward off wind chill, Chicago style.
::
Read more
::
"What's Your Line" contest winner Oct/05 issue

Letters
Find out who won the
Magazine
's "What's My Line?" cartoon caption contest—and who
thought what about the last few issues.
::
See all letters