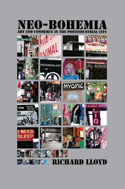 Neo-Bohemia: Art and Commerce in the Postindustrial City, by Richard Lloyd, AM'95, PhD'02, Routledge, 2006. The bohemian lifestyle has long been synonymous with countercultural rebellion. But one ethnographer argues that yesterday's defiance has given way to self-exploitation. Investigating Chicago's trendy, musician-artist-designer enclave Wicker Park, Lloyd examines how creative spirits fuel capitalism's economic machine by manning the low-paying gigs—think baristas and bartenders—that abound in the urban-culture business of modern bohemia.
La Perdida, by Jessica Abel, AB'91, Pantheon, 2006. Young, disenchanted Carla embarks for Mexico City from the United States and finds herself in the company of a leftist rabble-rouser and his lowlife comrades. Surrounded by poverty and desperation, she grapples with the weight of being a privileged "conquistadora" in Magazine contributor Abel's graphic novel.
John Wilkes: The Scandalous Father of Civil Liberty, by Arthur Cash, AB'48, Yale University Press, 2006. Defender of Britain's civil and political freedoms and hero to America's founding fathers, John Wilkes waged duels for freedom of the press, was imprisoned in the Tower of London, and served as London's lord mayor on the eve of the American Revolution. Tracing Wilkes's life, Cash investigates how the scribe of ribald verse and reputed libertine served as a critical—and colorful—agitator for civil liberties.
The Performing Set: The Broadway Designs of William and Jean Eckart, by Andrew B. Harris, AB'67, University of North Texas Press, 2006. Broadway stage designers and producers, the Eckarts transformed stage sets from basic backdrop to integral performance piece on shows such as Damn Yankees (1955), Once Upon a Mattress (1959), and Mame (1966). With more then 500 original sketches, production stills, and full-color images, The Performing Set illustrates the couple's groundbreaking vision.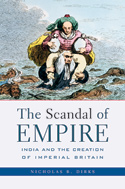 The Scandal of Empire: India and the Creation of Imperial Britain, by Nicholas B. Dirks, AM'74, PhD'81, Belknap Press, 2006. The revelation of the East India Company's financial excesses—made public by company director Warren Hastings' impeachment trial—enabled the British government to justify its presence in India during the late 18th century. Critiquing the country's imperialist behavior, Dirks examines how the country's abuses were co-opted to fuel the British Empire's growth and expansion.
The Science of Describing: Natural History in Renaissance Europe, by Brian W. Ogilvie, AB'90, AM'92, PhD'97, University of Chicago Press, 2006. Early Renaissance naturalists began their investigations by using ancient and medieval descriptions of plants and animals and ended up cataloging entirely new species. Using published natural histories, correspondence, garden plans, travelogues, and drawings, Ogilvie traverses four generations of naturalists and traces their evolving research techniques.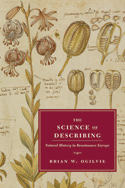 What You Don't Know About Turning 60: A Funny Birthday Quiz, by P. D. Witte, JD'83, Simon & Schuster, 2006. Targeting baby boomers approaching the big 6-0, this joke collection makes light of romance, sex, health, fashion, and other adventures in aging.
Consuming Fantasies: Labor, Leisure, and the London Shopgirl, 1880–1920, by Lise Shapiro Sanders, AM'94, PhD'99, Ohio State University Press, 2006. Both a fictional and historical character, the London shopgirl reflects 19th-century consumer culture and conceptions of sexual morality. Wrapped in robes of adventure, social mobility, and materiality, argues Sanders, the shopgirl character symbolized the city's myriad pleasures and seediness.
Reading Leo Strauss: Politics, Philosophy, and Judaism, by Steven B. Smith, PhD'81, University of Chicago Press, 2006. Rejecting the idea of the late U of C political-science professor Strauss as a father of neoconservatism, Smith paints Strauss as a champion of liberal democracy. Examining Strauss's views on religion, philosophy, and politics, the book analyzes Natural Right and History and On Tyranny and highlights Strauss's suspicions of both the extreme left and right.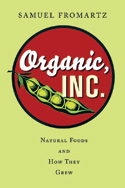 Organic, Inc.: Natural Foods and How They Grew, by Samuel Fromartz, AM'85, Harcourt, 2006. Has organic food's rise as an alternative to processed, pesticide-ridden provisions compromised the organic industry? What happens when companies such as Whole Foods Market and Silk Soymilk venture into mainstream markets—and muscle out smaller competitors committed to producing chemical-free produce? Journalist Fromartz takes an economic and legal look at how the business works, profiling small growers who sell at farmers' markets and leverage local-distribution networks.