Wonderful Things! The Discovery of the Tomb of Tutankhamun: The Harry Burton Photographs
Through October 8. Oriental Institute, 773/702-9514. During the 1922–32 excavation of Tutankhamun's tomb, photographer Harry Burton took more than 1,400 black-and-white images of the process. This exhibit highlights 50 photographs and discusses early uses of photography in archaeology, Burton's career, and the public-relations blitz occasioned by his work in Egypt's Valley of the Kings.
Revisions: Modernist Sculptures by Rodin, Lipchitz, and Moore
Through November 5. Smart Museum of Art. 773/702-0200. Veering away from artistic trends shaping Western art since the Renaissance, Auguste Rodin, Jacques Lipchitz, and Henry Moore spearheaded sculptural innovation in modern Europe. With three distinct styles—Rodin's realism, Lipchitz's cubism, and Moore's surrealism—these artists reshaped their field at the turn of the century. The exhibition, which explores similarities and differences between the sculptors, draws on the museum's bronze collection as well as pieces created from other materials.
Sagrado y Profano, Grant Park Orchestra
August 9. 6:30 p.m. Millennium Park, 55 North Michigan Avenue, 800/955-0065. At the Grand Park Orchestra's free concert, alumni will gather on the Jay Pritzker Music Pavilion lawn for a program of Brazilian Heitor Villa Lobos' Choros No. 10, Argentinian Ariel Ramirez's Misa Criolla, and Venezuelan Antonio Estevez's Cantata Criolla. Guests can bring a picnic or purchase food at the Park Grill. Dessert will be provided by the Alumni Association. Register online at alumnievents.uchicago.edu.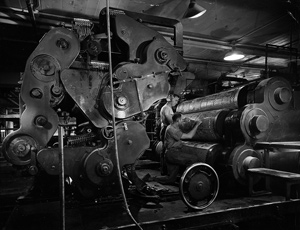 Courtesy Special Collections Research Institute
An Afternoon of Polo Matches
August 27. 12:15 p.m. Oak Brook Polo Grounds, 800/955-0065. The Alumni Association offers an introduction to polo at one of America's premier summer polo clubs. Local polo historian Kirk Struggles and player David Wolf will give an overview of the game, followed by two professional matches. Cosponsored by the Chicago GSB Club and the Chicago GSB Pakistan Club, this private event is open to all alumni and their families and friends. The afternoon's festivities, including lunch, are $30 per person, $15 for seniors and children 12 and under. Sign up online at alumnievents.uchicago.edu.
Raisin
September 14–October 22. Court Theatre, 773/753-4472. This musical adaptation of Lorraine Hansberry's A Raisin in the Sun follows a black family in Chicago as they chase after the American dream. Set during the early years of the civil-rights movement, the Tony Award–winning Raisin is directed by Charles Newell and music head Doug Peck, the team that produced Court's hit version of Man of La Mancha last season.
Printing for the Modern Age: Commerce, Craft, and Culture in the R. R. Donnelley Archive
September 15–February 12, 2007. Special Collections Research Center, 773/702-8705. Daniel Burnham's 1909 Plan of Chicago, National Geographic, and Sears catalogs (plus the University of Chicago Magazine) are just a few of the publications printing company R. R. Donnelley has produced over the past 140 years. Drawing on printed materials, book designers' sketches, correspondence from printing craftsmen, accounts from Donnelley employees, and documentary photographs from the company's corporate archive, the exhibit traces Donnelley's history and the impact of printing technology on modern life.