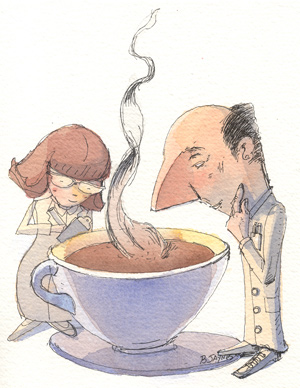 1911 Leon Mandel, a Chicago department-store owner who gave $85,000 toward building Mandel Hall, the University's first theater, was laid to rest in a November funeral service led by University president Harry Pratt Judson. The December issue detailed Mandel's commitments to education and charity, including contributions to Harper Memorial Library and the South Side's Michael Reese Hospital.
1956 After several years of declining enrollment, the University dissolved its Committee on Home Economics, reported the December issue. In support of the decision, President Lawrence A. Kimpton pointed to larger home-economics programs offered by state universities "with which the University feels it cannot compete."
1981 Eight public-policy and political-science graduate students won $10,000 as part of a General Motors nationwide business-ideas competition, according to the December issue. Suggesting an alternative to the federal government's regulation of business, the group's winning argument held that the market regulates business more successfully than the government for both the economy and for consumers.
1996 Contrary to popular belief, the December issue reported, moderate doses of caffeine—about two cups of coffee a day—have no harmful effects on behavior. A team of Chicago and University of Colorado researchers analyzed several smaller studies on caffeine, used to treat ADHD even today, and theophylline, a caffeine-like drug used to treat asthma, to obtain their results.