The Magazine publishes a selection of general-interest books by alumni authors. For additional alumni books, see In Their Own Worlds.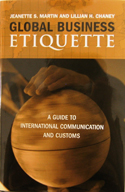 Global Business Etiquette: A Guide to International Communications and Customs, by Jeanette S. Martin, MBA'74, and Lillian H. Chaney, Praeger Publishing, 2006. Why shouldn't you wear a black suit in Japan? Black is only for funerals and weddings, so stick with other dark colors. Why all the striped ties in Britain? Their colors signify particular regiments, clubs, or schools. Martin and Chaney address these questions and more, providing readers with a heads-up on how to act, dress, and give gifts abroad.
"Ungraspable Phantom": Essays on Moby-Dick, edited by John Bryant, AB'71, AM'72, PhD'75, Mary K. Bercaw Edwards, and Timothy Marr, Kent State University Press, 2006. The 21 essays collected from the sesquicentenary Moby-Dick conference offer fresh insight into traditional topics, such as the novel's structure, biblical references, and Lacanian psychology, in addition to new areas of inquiry, including Melville's creative process, race, and Freemasonry.
Two in a Bed: The Social System of Couple Bed Sharing, by Paul C. Rosenblatt, AB'58, State University of New York Press, 2006. He snores. She sleepwalks. How can they sleep together? In interviews with 42 bed-sharing couples, Rosenblatt fills a gap in social-science literature, finding that couples share a bed not because it's easy but because it's a way to feel connected.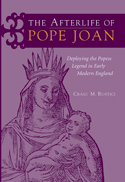 The Afterlife of Pope Joan, by Craig M. Rustici, AM'87, PhD'92, University of Michigan Press, 2006. According to legend, the ninth-century Pope Joan cross-dressed her way to the papacy, only to be exposed after giving birth. Religious debates over Joan's true identity peaked during the 16th and 17th centuries, with charges that she was a transvestite or a hermaphrodite. Rustici revisits the controversy, investigating the history of gender-role anxieties.
Hope Diamond: The Legendary History of a Cursed Gem, by Richard Kurin, AM'74, PhD'81, HarperCollins, 2006. Kurin demystifies the fabled Hope Diamond, chronicling its trade and cultural history. Infamous for a curse that supposedly caused the beheadings of Louis XVI and Marie Antoinette and bankrupted the last Hope family member to own the jewel, the blue gem now harmlessly resides at the Smithsonian Institution in Washington, DC, where it attracts about six million visitors per year.
Depth of Field: Stanley Kubrick, Film, and the Uses of History, edited by Geoffrey Cocks, James Diedrick, and Glenn Perusek, AM'82, PhD'88, University of Wisconsin Press, 2006. In a small but controversial oeuvre of 13 films, director Stanley Kubrick addressed a range of issues including war and crime, gender relations, class conflict, racism, and individual agency. Screenwriters and scholars weigh in on Kubrick's perfectionism and pessimism in films from Dr. Strangelove and 2001: A Space Odyssey to his final film, Eyes Wide Shut.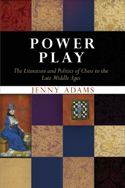 The Insular Cases and the Emergence of American Empire, by Bartholomew Sparrow, PhD'91, University Press of Kansas, 2006. In his investigation of 35 Supreme Court cases relating to U.S. control of Cuba, Puerto Rico, the Phillipines, and Guam, Sparrow analyses the status of territories, the meaning of citizenship, and American imperialism. The decisions in the "insular cases," as Sparrow shows, treated territorial inhabitants inconsistently, giving some greater constitutional status than others.
An Islamic Philosophy of Virtuous Religions: Introducing Alfarabi, by Joshua Parens, AM'88, PhD'92, State University of New York Press, 2006. Tenth-century Muslim political philosopher Alfarabi was a scholar who advocated multiple "virtuous religions" rather than one universal faith. Parens dissects Plato's Republic, on which Alfarabi based his own writings, to convey the Muslim thinker's approach to the state and its citizens.
Power Play: The Literature and Politics of Chess in the Late Middle Ages, by Jenny Adams, AM'94, PhD'00, University of Pennsylvania Press, 2006. Medieval Europeans believed chess was more than a mere game. To them it represented the era's changing political, social, and economic dynamics. Adams investigates chess's early popularity and its real-life symbolism, describing, for example, how pawns represented medieval farmers and artisans.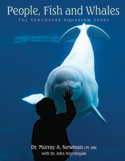 Wars of Latin America, 1899–1941, by René De La Pedraja, AM'74, PhD'77, McFarland & Company, 2006. Historian De La Pedraja chronicles turn-of-the-century Latin America's transformation from an agrarian to an industrial economy. Wars of Latin America examines the border conflicts among Latin American countries, domestic rebellions, an increasing U.S. presence in the region, and Peru's Depression-era wars with Colombia and Ecuador.
People, Fish and Whales: The Vancouver Aquarium Story, by Murray A. Newman, SB'49, with John Nightingale, Harbour Press, 2006. Written by the aquarium's first director, People, Fish and Whales chronicles the rise of the Vancouver Aquarium from a struggling operation when it opened in 1956 to an internationally recognized institution. Color photos depicting creatures from seals and anemones to Cuddles the crocodile accompany the text.