Urban-education scholar Charles Payne sets out to measure the University's efforts at school improvement.
Charles M. Payne has been a scholar of urban education long enough to see many fashions of public-school reform come and go. The School of Social Service Administration's Frank P. Hixon professor, Payne first developed an interest in education in 1969, while a Syracuse University undergraduate. Administrators there, Payne recalls, had brought an inner-city school to campus with a bold, if naive and unfocused, purpose: "to change this." The program failed to establish a model for effective school reform, Payne says, because "none of us understood how hard this was going to be."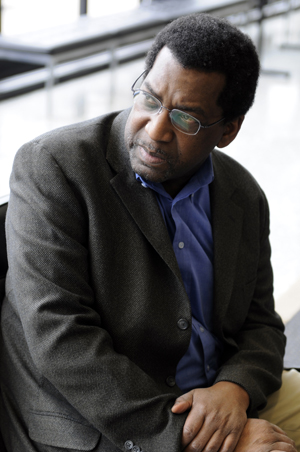 Sometimes, Payne says, reformers ignore an individual school's culture.
With a sociology PhD from Northwestern University and 40 years of research and advocacy under his belt, Payne believes that the same core problem—a misunderstanding of the difficulties involved—continues to hinder school-reform efforts. His years as founding director of an education nonprofit in Orange, New Jersey, and studying schools in Chicago and around the world have taught him that the solution to school failure is deep and fundamental. Initiatives that focus on particular grade levels or types of students don't work, Payne says. In a book out this May, So Much Reform, So Little Change: The Persistence of Failure in Urban Schools (Harvard Education Press, 2008), he argues that rather than searching for the silver-bullet program that will turn a school around, would-be reformers must strike at the "culture of failure" that perpetuates dismal school performance.
The late 1980s and the 1990s saw unprecedented experimentation in school improvement nationwide—new accountability standards, the small-schools movement, state takeovers of failing districts—and some progress. Yet, Payne writes in his book's introduction, "most interventions, local or national, have promised a good deal more than they delivered, to put it mildly." One issue his research identifies is individuality: each school is a real place with real personalities. Reform efforts might be based on excellent theory, but they're often hindered by racial tensions, personality conflicts, distrust, and—at schools most in need of help—the incompetence of teachers or administrators. The social structure of these schools is conducive to neither education nor reform, Payne says. Chicago in the early 1990s was one such toxic environment, suffering from "incoherent and largely incompetent school administration," teachers' low standards, and parents' low expectations. In that type of negative atmosphere, reforms don't stand a chance. "The environment itself is unhealthy for programs," Payne says, "just like it's unhealthy for people."
He offers an example: in a 1998 article published by Northwestern University's Institute for Policy Research, he described a Chicago school where African American reformers impressed teachers with a presentation about a program authored by Yale child psychiatrist James Comer. Promoting collaboration among teachers, parents, and community members, the program rearranges conventional school organization. The Chicago teachers, Payne reported, were enthusiastic about a "black" program—Comer himself is African American—and wanted to support it for that reason. But when administrators assigned a white facilitator to lead the initiative, many black teachers felt betrayed and lost interest. They "cold-shouldered" the facilitator, whom they referred to as the "white girl," Payne wrote, often refusing to call her by name.
At other schools reformers may find themselves caught up in faculty rivalries before they're aware they exist. Schools are fertile ground for factions, Payne says: young teachers versus older ones, newcomers versus veterans, upper-grade versus lower-grade, academic traditionalists versus curricular experimenters. Frequently the teachers most open to change belong to small groups without much influence. When reform consultants, often already hampered by their status as outsiders, align themselves with those teachers, their program becomes categorized as a low-rung part of the teachers' social hierarchy, giving the idea little chance of wider adoption.
But the picture isn't totally bleak. Payne believes researchers are making strides in understanding how to remake urban education through social change. Today reformers recognize that, for instance, teacher development and community involvement can help turn schools around.
In 2007 one such program helped lure Payne to Chicago from Duke, where he had taught since 1998. The University's Urban Education Initiative (UEI), bringing together research, teacher education, social work, and school administration, gives Payne the chance, he says, "to work in what is potentially a creative way with inner-city schools." The UEI's experimental charter schools—four University-run campuses and ten others, all participating in a network that pools resources and shares best practices—are an attempt to prove, Payne says, that "20,000 inner-city children, given the appropriate level of resources, appropriately used, can learn at an extremely high level."
As part of his work at Chicago, Payne will measure the successes and failures of UEI schools. With the assessment in the planning stage, he is outlining an ethnographic study of the initiative's work through interviews with administrators, teachers, students, parents, community members, and experts. Payne hopes to find that UEI's practices of hiring well-trained teachers, continually developing those teachers, and combining their work with innovative instruction methods and social support for children do indeed create new opportunities for Chicago's disadvantaged students by improving school culture. While some schools' curricular emphasis is different—focusing on engineering, or arts and letters, or leadership development—the theory, Payne says, is that such differences don't matter.
While it's too early to predict the results, many observers are eager to find out. The University, the Bill & Melinda Gates Foundation, and Chicago Public Schools have invested tens of millions of dollars in the city of Chicago's effort to turn its schools around. If the UEI model proves replicable, cities around the country will be able to adopt its methods.