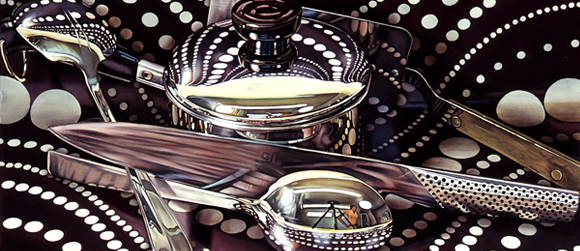 Peer Review
Jeanette Pasin Sloan, MFA'69, is inspired by the familiar, selecting and arranging reflective objects—pots, plastic cups, teakettles—that she finds in her home. Her newest series features paintings of kitchen utensils, like Knife I (2008, oil on linen, 28 x 42 inches). "I've always picked very simple objects mainly for their ability to reflect," she says. "It's kind of interesting to see all that can go on in something so ordinary and simple that we all have to deal with every day."
See On Exhibit.

These are unstable times, says Joshua Cooper Ramo, AB'92, and U.S. foreign policy is out of date.

A practical pest, the red flour beetle has swarmed Michael Wade's lab for decades.

Open Mike
The writer of
The Hijabi Monologues
, Sahar Ullah, AM'07, tells stories to overcome prejudice.
ALSO IN ARTS & SCIENCES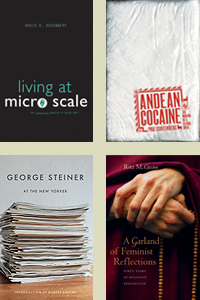 ---
NEWS FROM THE UNIVERSITY
---
UCHI
BLOG

O
---
EDITOR'S PICKS
---
IN THEIR OWN WORDS