Center Stage

---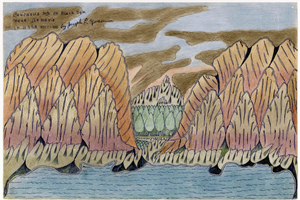 Joseph Yoakum: Line and Landscape
Through January 3. Smart Museum of Art, 773/702-0200. Self-taught artist and South Sider Joseph Yoakum produced several thousand drawings in the last decade of his life. Mostly stylized landscapes, the pieces were not meant to be exact likenesses of the sites they were titled for, but rather to evoke particular emotions. Yoakum also inspired artist friends in the Chicago Imagists, and a selection of their work is exhibited alongside Yoakum's pieces from the Smart's permanent collection.
November 12–December 13. Court Theatre, 773/753-4472. Sean Graney directs Charles Ludlam's fast-moving, two-actor satire of Gothic horror; Victorian melodrama; classic film, such as Hitchcock's Rebecca; and conventional theater.
The World Beyond the Headlines series presents Lester Brown on Plan B 4.0: Mobilizing to Save Civilization
November 17. 6 p.m., International House, 773/834-3852. Founder and president of the Earth Policy Institute Lester Brown explores the "new energy economy"—wind, solar, and geothermal—that is replacing oil, coal, and natural gas. In addition to the nature of the transition to these sustainable sources, Brown discusses how it will affect our daily lives.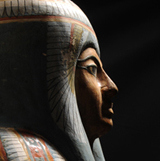 Gallery Tour of The Life of Meresamun: A Temple Singer of Ancient Egypt
November 19. 12 p.m., Oriental Institute, 773/702-9507. In this final guided tour of the Oriental Institute's special exhibit about the life of an ancient Egyptian priestess, curator Emily Teeter, PhD'90, tells the story of how OI researchers and forensic scientists reconstructed the mummy Meresamun's physical appearance and the world in which she lived. (For more, see magazine.uchicago.edu/mummy/meresamun.shtml.—Ed.)
November 29. 3 p.m., International House Assembly Hall, 773/752-2275.
The Chicago Ensemble's artistic director and pianist Gerald Rizzer, AB'62, leads a chamber-music performance of works by Beethoven, Shostakovich, and Dvořák.
Chicago Booth Business Forecast 2010
December 2. 11 a.m., Hyatt Regency Chicago, 773/702-7572. Chicago Booth scholars and alumni give their predictions for 2010's economic and political climate. This year's event, which takes place throughout December in five cities—Chicago, New York, London, Singapore, and San Francisco—features speakers such as the Norman R. Bobins professor of economics Randall Kroszner, also former governor of the Federal Reserve System; Lorenzo Bini-Smaghi, PhD'88, executive board member of the European Central Bank; and professor emeritus Marvin Zonis.
December 12. 5 p.m., Rockefeller Memorial Chapel, 773/702-2100. Traditional Christmas carols, accompanied by the 100-ton carillon, warm singers on the chapel's east lawn with some help from hot cider and a fire.
---
---
---
ALSO IN CHICAGO JOURNAL
---
COLLEGE REPORT
---
EDITOR'S PICKS