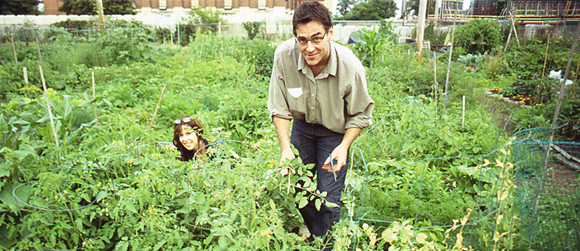 The University needs its land at 61st and Dorchester, but the neighborhood gardeners hate pulling up their roots.

Chopin scholar Jeffrey Kallberg, AM'78, PhD'82, shows Chicago music students how the composer's pieces were always works in progress.
The University's new Global Health Initiative aims to tackle "the biggest problems of our time" and foster cross-continental humanity.
Talking Points
The book conservationist preps for Mansueto Library.

William Rainey Harper's Index
Nobels by the numbers.
ALSO IN CHICAGO JOURNAL
---
COLLEGE REPORT
---
NEWS FROM THE UNIVERSITY
---
UCHI
BLOG

O