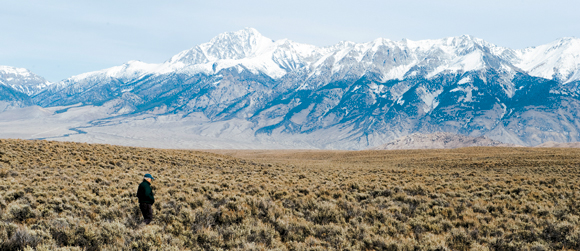 In a heated showdown with Western cattlemen, Idaho environmentalist Jon Marvel, ABí72, tries to outlaw livestock grazing on public lands.
Chicago geophysical scientist Patrick McGuire develops artificial-intelligence technology to turn astronauts into "cyborg astrobiologists."
A former academic finds personal fulfillment—and a different set of intellectual problems—amid health-care shortfalls and patients who face matters of life and death.

Presumed dead by the Alumni Association, an alumnus shares some life benchmarks, told through four writers' lenses.
NEWS FROM THE UNIVERSITY
---
UCHI
BLOG

O
---
EDITOR'S PICKS
---
IN THEIR OWN WORDS