On the shelf

The Magazine publishes a selection of general-interest books by alumni authors. For additional alumni books, see "In Their Own Words" at magazine.uchicago.edu/books.
---
Stretched Thin: Poor Families, Welfare Work, and Welfare Reform, by Sandra Morgen; Joan Acker, AM'48; and Jill Weigt; Cornell University Press, 2010. When Congress reformed the welfare system in 1996 with the Personal Responsibility and Work Opportunity Reconciliation Act, advocates believed there was a consensus that assistance should be temporary and depend on whether recipients sought and found employment. But poor families, social workers, and administrators, argue the authors, experience welfare restructuring differently. Consider, for example, welfare mothers who can't get an education because of "work first" policies. The authors suggest ways to reorganize the policy to better help recipients and the nation.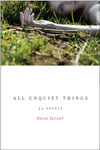 All Unquiet Things, by Anna Jarzab, AM'07, Delacorte Books for Young Readers, 2010. When teen heiress Carly Ribelli was murdered, her uncle was arrested for the crime—wrongly, believes his daughter Audrey. In Jarzab's young-adult debut, Audrey and Neily, Carly's ex-boyfriend, investigate her death, starting at their posh northern California private school.
What's Next, Gen X? Keeping Up, Moving Ahead, and Getting the Career You Want, by Tamara Erickson, AB'76, Harvard Business Press, 2010. Americans aged 30 to 45 have had a particularly hard time in the workplace, Erickson argues, caused by job competition with aggressive baby boomers, an influx of idealistic Generation Yers, and a global recession. Erickson, an expert on the changing relationships between individuals and corporations, offers tools and ideas for this cohort—a group she defines as self-reliant, creative, and pragmatic—to reach their personal career goals.
Algeria Since 1989: Between Terror and Democracy, by James D. Le Sueur, Zed Books, 2010. Algeria's attempt to shift from an authoritarian to a democratic government in the early 1990s was a test case for other Muslim countries. But a military coup halted the election, civil war erupted, and over the next decade thousands were killed. The contemporary history of this small North African country highlights issues, Le Sueur argues, of Middle East security, Islam, and secular democracy.
Mental Health Naturally: The Family Guide to Holistic Care for a Healthy Mind and Body, by Kathi J. Kemper, AB'78, American Academy of Pediatrics, 2010. Exercise, a solid night's sleep, and a balanced diet are known ways to promote good mental health. Pediatrician and holistic-health expert Kemper discusses these and other techniques—such as herbal remedies, massage, and acupuncture—to help families maintain a household free of anxiety, depression, and ADHD.
Getting Hitched: A Rough Guide to Weddings for Girls and Guys, by Ruth Tidball; Nadine Kavanaugh, AB'99; Sean Mahoney, AB'00; and Peter Buckley; Rough Guides, 2010. With tips for both anxious brides and fearful grooms, this guide—"NOT for the aspiring bridezilla"—offers just the facts for planning a successful wedding for couples of all kinds. It includes practical pointers, such as budget pruning and ways to trim the guest list, along with ideas for alternative weddings and tricks to survive emotional crises.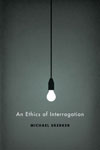 An Ethics of Interrogation, by Michael Skerker, AM'99, PhD'04, University of Chicago Press, 2010. Torture is not the only morally problematic element of interrogation, even if it is the most commonly studied or a popular television story line. Skerker, an assistant professor at the U.S. Naval Academy, explores other philosophical and legal issues, including the right to privacy and prisoner rights, making policy recommendations for those who work directly with prisoners.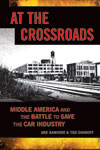 At the Crossroads: Middle America and the Battle to Save the Car Industry, by Abe Aamidor, AB'69, and Ted Evanoff, ECW Press, 2010. Even Washington's bailout of General Motors and Chrysler, journalists Aamidor and Evanoff argue, wasn't enough to save Middle America's manufacturing base; in fact the bailout is holding back American economic recovery. An industrial history as well as a cultural analysis, the book explores how failed national policies affect the factory workers, small-business owners, and mayors of small manufacturing towns like Kokomo, Marion, and Bedford, Indiana.