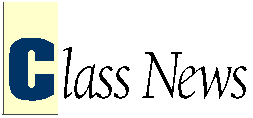 ---
Saving Grace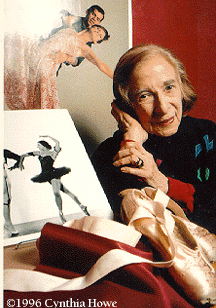 Costume catalogs. Shoe catalogs. An 1895 issue of The Two Step, one of the earliest dance periodicals. A 1939 musical-comedy dance program, featuring then unknowns like Danny Kaye and Imogene Coca. Fifteen hundred Maurice Seymour photos of dancers like Gene Kelly and Bob Fosse. And a pair of well-worn but still satiny, hand-stitched, shell-pink toe shoes, which come with a disclaimer. "I don't save old toe shoes," says Ann Barzel, PhB'25, "I don't go in for that sort of thing--but Ruth Page gave me these." The shoes originally belonged to Anna Pavlova, the Russian ballerina who 80-some years ago hired a young Ruth Page to dance with her company.
These are just some of the treasures accumulated by dance critic and historian Barzel. Since 1981, she has been donating her private archive, a bit at a time, to Chicago's Newberry Library. With upward of 300 boxes of material, the Ann Barzel Dance Research Collection--comprising the greater part of the Newberry's Midwest Dance Collection--details more than 100 years of dance history in and beyond the U.S., with a special focus on the Midwest.
The collection contains programs, posters, photographs, videos, and dance-school catalogs, all collected in a labor of love that began at age 9, when Barzel looked up "dance" in the family encyclopedia. Soon after that, she found pictures of Anna Pavlova in a "physical culture" magazine at the local library. "The library staff would throw those magazines out at the end of the month," she recalls. "Instead, they gave them to me."
As a child in Des Moines, IA, Barzel studied dance at the Jewish Settlement House, where "for 25 cents a month, you could take a dancing lesson once a week." At the age of 14, she came to the U of C, where she studied history in the College and dance with Adolf Bolm, of Sergei Diaghilev's Ballets Russes.
In the 1940s, Barzel began filming dancers because, she says, "You could see all the pictures in the world and you didn't know, how did they move?" She and her 16mm camera became a backstage fixture. "There were no rules then. So I would film a few feet of this dancer, a few feet of that dancer. Pretty soon there were 85,000 feet!" The rare footage documents the talents of star dancers and choreographers like Martha Graham, Maria Tallchief, and George Balanchine. Barzel has promised copies of all the footage to the Newberry.
In 1946, Barzel became a critic for the Chicago Times. She later moved to the now defunct Chicago American, where she wrote dance reviews for 27 years--saving programs and souvenirs from each performance. Today as Midwest editor for Dance magazine, Barzel reviews dance for Chicago-area and international journals.
Barzel's collection features complete or nearly complete runs of some 100 dance periodicals from Europe, Asia, and the Americas. She favors periodicals because, she says, "There's an immediacy to them." Likewise pleasing to her is the Newberry's Ann Barzel Reading Room, dedicated in January 1996. The room's stacks, open to all, contain historic dance magazines, books, records, and videos. "You don't have to ask anybody," she notes. "You just browse."--C.M.
---
Within Class News:
---
Go to:
Return to April 1997 Table of Contents