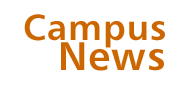 Chicago Journal
For the Record
In them we trust
Five new University trustees were elected in June, including James Kilts, MBA'74, chair, president, and CEO of Gillette Company; Sherry Lansing, Lab'62, chair and CEO of Paramount Pictures Corp.'s Motion Picture Group; Mary Lou Gorno, MBA'76, vice president and global account director at AT Kearney Inc.; John Martin, SM'75, PhD'78, president and CEO of Gilead Sciences; and Emily Nicklin, AB'75, JD'77, a partner at Chicago law firm Kirkland & Ellis.
The name in Mexican studies
At a June campus lunch for Mexican President Vincente Fox, University President Don M. Randel announced that Chicago has named its Mexican Studies Program after Friedrich Katz, the Morton D. Hull distinguished service professor emeritus in history. The Friedrich Katz Center for Mexican Studies will remain part of the Center for Latin American Studies.
A Buffett of advice
In May billionaire investor Warren Buffett met in Omaha with 40 Graduate School of Business students belonging to the Buffett Group. Buffett advised the club, formed last February, to treat businesses like family. A good manager, he said, is someone you'd want to marry your daughter, first-year GSB student Peter Boodell told the Omaha World-Herald.
Argonne team readies Idaho bid
The University has enlisted a team including Kellogg Brown and Root Services, Teledyne Brown Engineering, and Nuclear Fuel Services to bid for the contract to run the Idaho National Laboratory, which will replace Argonne National Laboratory West and another Idaho lab. Dan Arvizu, formerly at New Mexico's Sandia National Laboratories, is the lab-director candidate. The Energy Department expects to award the contract in November. Chicago's competitors include a team led by MIT and Battelle and one by Texas A&M and Bechtel.
End of the Juggernaut
In May Argonne National Laboratory began to dismantle its shuttered Juggernaut nuclear reactor, used for neutron research from 1962 through 1970. The Juggernaut already has been stripped of most radioactive materials; now workers are removing less hazardous items in a $4 million project set for summer 2005 completion. The dismantled reactor will travel via truck to disposal sites in Nevada, Utah, and Washington State.
Promontory breaking point
Hyde Park Alderman Leslie Hairston, Lab'79, formed a committee to end a stalemate over Promontory Point's reconstruction. City officials want to replace the Point's limestone lakefront stairs with concrete and steel, while local activists prefer a limestone and wood structure. The committee, including GSB professor Peter Rossi, MBA'80, PhD'84, had until July 31 to make a final recommendation.
New medical visionaries
In April former Baylor College of Medicine professor William F. Mieler became Chicago's chair of ophthalmology. Mieler had served at Baylor's Cullen Eye Institute since 1999. Meanwhile Steven Goldstein, formerly a Yale professor of pediatrics and cellular & molecular physiology, is Chicago's new pediatrics chair.
Full of bright folks
For the 18th year Fulbright-Hays awards have gone to more Chicago students—23—than any other U.S. institution. The dissertation fellowships, sponsored by the U.S. Department of Education, fund study in non-Western countries for six to 12 months. Six U of C undergraduates and 12 graduate students, meanwhile, won the State Department's Fulbright fellowships to study overseas for nine months.
Drug plan wins GSB contest
From 51 business-plan entries, Midway Pharmaceuticals, a biotech company commercializing preventive treatments for necrotizing enterocolitis and inflammatory bowel disease, took first prize and $15,000 at this year's GSB Edward L. Kaplan New Venture Challenge. Second prize was a tie: both Internet Marketing Institute, which helps businesses with online marketing, and TixNix, which provides online services for traffic-ticket attorneys, won $10,000.
Lab Schools' 15 minutes
Former Laboratory Schools teacher Blue Balliett's children's novel, Chasing Vermeer (Scholastic Press), a mystery set at the Lab Schools, has brought the institution national attention. In the New York Times Book Review novelist Meg Wolitzer wrote that the bestseller, a Da Vinci Code–like book but with "good writing," made her wonder, "If I crack the code and find the message in the drawings, will they please admit me to the University of Chicago Laboratory Schools?" Scholastic has sold the movie rights to Warner Brothers.
Word parsing made easy
Linguistics graduate student Colin Sprague won the Humanities Division's 2004 Walsh Award, worth $3,000, for creating a computer program that diagrams sentences in any language. Sprague works on professor John Goldsmith's Linguistica Project, which uses computational principles to analyze words. "Linguistics students spend much of their time drawing tree diagrams," Sprague told the University Chronicle. His program, called Arbodela, is a tool to aid the process.
Graduate teaching honors
This year's faculty awards for excellence in graduate teaching went to: Carl C. Correll, assistant professor of biochemistry and molecular biology; Franklin I. Gamwell, AM'70, PhD'73, the Shailer Mathews professor in the Divinity School; Wadad Kadi, the Avalon Foundation distinguished service professor of Near Eastern languages and civilization; and Richard P. Taub, chair of the Committee on Human Development and the Paul Klapper professor of social sciences. (For undergraduate teaching awards, see "On the Quads.")