The University of Chicago Magazine December 1995
---
Return to December 1995 Table of Contents
---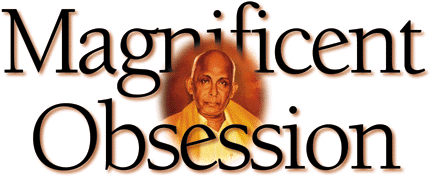 The U of C discovers a massive private collection of Tamil literature--and a story stranger than fiction.
By William Harms
The details of Roja Muthiah's life have the fantastic quality of an ageless folktale. A wealthy and eccentric bibliophile spends much of his family's fortune collecting every scrap of published literature he can find written in his native language. He crams these materials--from elite masterpieces to dimestore-style pulp--into handmade wooden bookcases stored in a shed on his property and in rented garages nearby. After years of exposure to the pesticides he uses to protect his precious collection, the man learns he is dying. His last days are spent trying to find a buyer for the collection.
Although the eccentric bibliophile did not live to see it, the drama surrounding Roja Muthiah's collection of Tamil literature had a happy ending this year, when a library containing all of the materials was opened in Madras, India. Sponsoring the project was the University of Chicago, in collaboration with mozhi, an Indian trust based in Madras.
CONTINUE READING "MAGNIFICENT OBSESSION"


VIEW IMAGES FROM ROJA MUTHIAH'S TAMIL ARCHIVE
William Harms is senior writer in the University's News Office.
---
Go to:Return to December 1995 Table of Contents