The University of Chicago Magazine December 1995
---
Return to December 1995 Table of Contents
---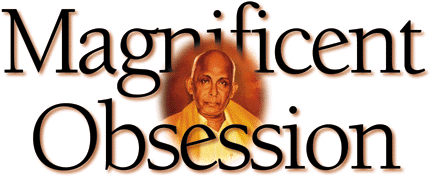 ---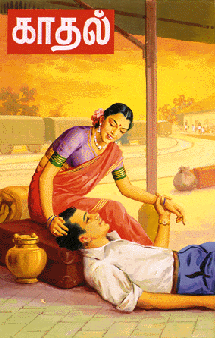 Love's labor: A portrait of Roja Muthiah, above, from a photo taken not long before his death in 1992. His passion for the culture of his people yielded a huge collection of works, both classical and popular. The lush cover of a journal of romantic stories, left, was painted by Muthiah himself.
Muthiah's library is rich with the kind of devotional woodblock prints often displayed in Tamil households. A print from a book whose title translates as The Sports of Shiva depicts the medieval tale of the Pandian defeat of an invading Chola king.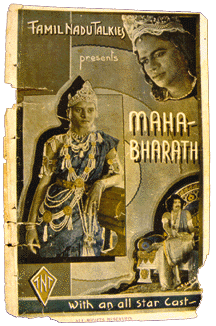 A 1936 songbook is from one of India's great film epics, Mahabharata. Located in India's film center, Muthiah's library features extensive cinematic paraphernalia-and an exhaustive collection of Tamil songbooks.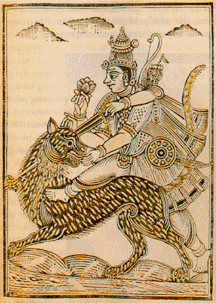 The original owner of this volume left his mark by hand-coloring each of the book's prints, depicting Shiva's 64 manifestations. It is the third edition of a work originally published in 1895-a time when it was fashionable for book owners to pay children to hand-tint drawings in their prized editions.
RETURN TO OPENING OF "MAGNIFICENT OBSESSION"
---
Go to:Return to December 1995 Table of Contents