Heavy hitter: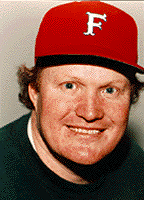 Kevin Murphy, PhD'86, the George Pratt Shultz professor in the Graduate School of Business, was awarded the 1997 John Bates Clark Medal of the American Economic Association, given once every two years to the most outstanding American economist under age 40. Many U.S. economists regard the award as equivalent to a Nobel Prize. Murphy, 39, (photographed above at a GSB reception in his honor) was cited for his research on the causes of growing income inequality between U.S. white- and blue-collar workers.
Continuing presence:
Chicago philanthropist William B. Graham, SB'32, JD'36, and his wife, Catherine, have made a $10-million gift to the University. In their honor, the Center for Continuing Studies has been renamed the William B. and Catherine V. Graham School of General Studies. The retired chair of Baxter International, Graham is a life trustee of Chicago; Mrs. Graham is a member of the U of C's Women's Board and an active supporter of Chicago's Center on Modern France. The University's continuing-studies program attracts over 10,000 students yearly.
Alum on board:
Paula Wolff, AM'69, PhD'72, president of Governors State University, was elected to the board of trustees. Wolff also chairs the University Hospitals' board of trustees and is a member of the Council for the Biological Sciences Division and the Pritzker School of Medicine, as well as the Harris Graduate School of Public Policy Studies' visiting committee. Prior to becoming Governors State's president in 1992, Wolff was director of policy and planning for Illinois Gov. James Thompson.
Shared vision:
Chilean president Eduardo Frei Ruiz-Tagle delivered an address, "Time to Share Opportunities," in late February marking the 40th anniversary of the first Chilean students to enroll in Chicago's economics department (through an arrangement with the Catholic University of Chile). Many of those students later helped steer Chile toward a free-market system that became a model for developing countries worldwide.
Redesign:
The Committee on Art & Design has been renamed the Committee on the Visual Arts (COVA). The committee is now an autonomous unit with its own chair, art history professor Charles Cohen. The core of COVA's faculty are Midway Studios artists.
A job unfinished: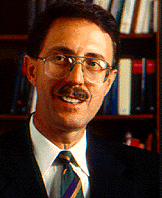 John Boyer, AM'69, PhD'75, has been appointed to a second term as dean of the College, effective July 1. One goal he's set for his five-year term is to "substantially increase the research and internship possibilities for our students." Boyer will work with the Alumni Association to get graduates nationwide involved in developing internships for current students.
Grand achiever:
Dean of Humanities Philip Gossett, the Robert W. Reneker distinguished service professor in music, was awarded Italy's highest civilian honor. The award, which names Gossett as a grand official of the republic for his research in Italian opera, was presented by Italy's counsel general in February. Gossett joined Chicago's faculty in 1968.
Neurology chief:
A Web page (at http://www2.uchicago.edu/adm-acad-cal/home.html) has been set up for faculty and students to submit their opinions on the question of whether or not to switch the University's academic calendar from quarters to semesters. The page will help the provost-appointed Committee to Review the University's Calendar in evaluating which system can best support the educational and research goals of the campus community.
New master:
Physicist Sidney Nagel has been appointed master of the Physical Sciences Collegiate Division and associate dean of physical sciences, effective July 1. Nagel takes the reins from astronomy professor Peter Vandervoort, AB'54, SB'55, SM'56, PhD'60, who has held the position since 1991. Joining Chicago's faculty in 1976, Nagel won the Quantrell Award for excellence in undergraduate teaching last spring.
---
In this department:
Also in the Journal:
Plus items For the Record.
---
---
Go to:
---
Return to April 1997 Table of Contents