---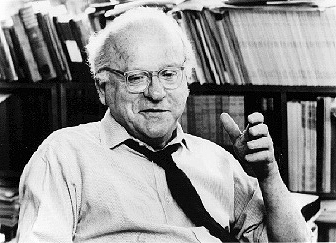 Portrait of a Professor: The late Edward Shils, for 45 years a member of the University's Committee on Social Thought, had a formidable reputation for being, well, formidable.
Take a book that he edited for the U of C Centennial: essays on great professors, written by other great professors. Shils minced no words in explaining why some not-to-be-missed figures weren't included, noting in one case that "a very distinguished member of this University who was asked to write his recollections of another great figure in the history of his department--one of the most outstanding in the University--rudely refused and then was angry that I did not persist in trying to coax him."
This spring, the U of C Press published a collection of biographical essays by Shils, who died in 1995, called Portraits: A Gallery of Intellectuals. Northwestern University professor Joseph Epstein, AB'59, edited the collection and wrote the introduction: a portrait of his longtime friend.In his essay, Epstein--who also spoke at a February ceremony renaming a social sciences seminar room for the professor and announcing a new fund for a visiting scholars program in Shils's honor--makes plain his friend's exacting nature:
"If you wrote a dissertation under Edward, you were sent to the south of England, thence to Sumatra and back, but when you were done, you really knew everything about your subject. Many a student must have left his apartment, heart weighted down with a list of another thirty tomes he would have to plough through and head spinning from having discovered that, to take the next logical step in his studies, he would have to learn Polish."
Epstein concludes with a litany of things great and small that he learned from Shils, including "how best to peel an orange." Curious, we E-mailed for specifics. Epstein's reply came as follows: "One begins by cutting off both ends of the orange. One then cuts roughly six segments in the jacket. Then one strips away, easily enough, the jacket segments." Like the Shils method for writing a dissertation, it appears at first the long way round, but the reward comes in the satisfaction one feels at project's end.
Editorial footnotes
Our June/96 cover story, "The Museum is Now Closed," is a winner. Managing editor Tim Andrew Obermiller's account of the Oriental Institute's preparations for its renovation and expansion won a bronze medal in the 1996 "Best Articles of the Year" contest sponsored by the Council for the Advancement and Support of Education.
For alumni editors, the only thing worse than misspelling a name is giving someone the wrong class year. We did just that in "W is for Writer," our April/97 profile of novelist John Wessel, AB'75.--M.R.Y.
---
Go to:
---
Return to June 1997 Table of Contents