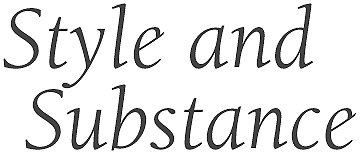 Eight senior University professors--winners of the first Norman Maclean faculty awards--offer reflections on the teacher's art.
Interviews by Debra Shore
Photography by Matthew Gilson

ou can teach like a prizefighter and be a great teacher, or you can teach like an architect and be a great teacher, or you can be a great teacher in shirt sleeves or in back of a gold collar button. It seems you can do about anything and still be a great teacher," the late U of C English professor Norman Maclean, PhD'40, once wrote in these pages.

"But if you like to go around watching great teachers," continued Maclean, himself the University's only three-time Quantrell award-winner for excellence in undergraduate teaching, "you will eventually see certain common characteristics emerging....I'll start by saying that a great teacher is a tough guy who cares deeply about something that is hard to understand."

During Reunion weekend, the first Norman Maclean Faculty Awards were given to eight great University teachers. Created by the University of Chicago Alumni Association and accompanied by a gift of great books to the U of C Library, the award recognizes emeritus faculty members for their extraordinary contributions to teaching and to the student experience of life on campus. In the following interviews, the winners' observations on the joys and anxieties of their craft bring to mind Maclean's conclusion that, above all, great teaching is "the art of conveying the delight that comes from an act of the spirit, without ever giving anyone the notion that the delight comes easy."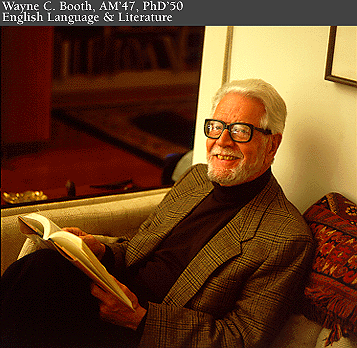 Known internationally for his work in rhetoric and literary criticism, Wayne Booth, the George M. Pullman distinguished service professor emeritus in English and the College, won a 1972 Quantrell award. Inside and outside the classroom, he made an indelible impression on the University's students, serving as dean of the College during the turbulent 1960s and as resident master in Woodward Court. In retirement, his classroom career continues as he conducts seminars for Chicago-area high school teachers.
When I was here as a graduate student, the staff were devoted collectively, not just individually, to helping each other teach better. We briefed each other on how we were going to teach the work each week. I can remember running to the office of Wilma Ebbitt [a Quantrell award-winning English professor] to ask her about a particular pedagogical problem I had: What do you do when the students won't talk? How do you get them fully engaged instead of just feeding back?
The old way was that the teacher talks and then asks questions. The students answer and then the teacher says if it was right or wrong. What I learned here was the importance of dialogue in which the teacher doesn't have total control and the students' ideas count....I'm a very anxious kind of teacher. When autumn comes, I start having dreams about not knowing anything, not knowing where the classroom is. All the teachers I consider to be first-class talk about having dreams and anxieties, especially if they teach discussion classes. I've sometimes been so tired and so anxious about what's going to happen that I could hardly get out of bed. It's very hard work, very demanding and you want to be at your best, to be the hero.
[Follow link below to continue story.]
Continue reading "STYLE AND SUBSTANCE"
---
Go to:
---
Return to June 1997 Table of Contents