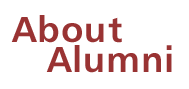 Deaths
FACULTY/STAFF
Jean Bowman Anderson, a former economics professor, died June 24. She was 93. With wide-ranging research interests, including entrepreneurship, migration, and how differently U.S. and Japanese corporations organize themselves, Bowman was best known for applying human-capital theory to education. Author of six books and more than 75 articles, Bowman cowrote Economic Analysis and Public Policy, the most popular U.S. economics text in the 1940s and 1950s. Before joining the U of C in 1949 she taught at Iowa State College and the University of California, Berkeley and was a price economist with the U.S. government. She often collaborated with her late husband, C. Arnold Anderson, a sociologist and longtime director of the University's Comparative Education Center; the couple cowrote Education and Economic Development and Commentary on Aid Education Programs in Africa. She is survived by a son.
Arnita Y. Boswell, a professor of social work at the University, died in Los Angeles July 6. She was 82. During WW II Boswell worked as head of recreation for African-American soldiers stationed in Germany. Teaching at the University from 1961 to 1980, she was later director of social services for families with special-needs children at the University of Illinois at Chicago and was director of the Family Resources Center at the Robert Taylor Homes. The first national director for Project Head Start, Boswell was a founder of Chicago's League of Black Women and the Woman's Board of the Chicago Urban League. She is survived by a daughter, a sister, and two grandsons.

Margaret Perry Olson, a former associate director of admissions, died May 4. She was 91. In 1960 Perry started the University's Small School Talent Search to recruit College students from small cities. The program continues to operate today.
Robert E. Streeter, an English professor and former dean of the College, died June 22 in Danville, PA. He was 85. Streeter came to Chicago in 1947 as an assistant professor specializing in the 19th-century American novel; in 1954 he was named dean of the College and in 1963 dean of the humanities. As dean, he helped shift from Hutchins's general-education plan to a concentration-based curriculum. Active in the University community, he played on the faculty softball team and collaborated with Edward W. Rosenheim, AB'39, AM'46, PhD'53, on scripts and lyrics for the University of Chicago Revels. His most famous lyrics spoofed the phonics book Why Johnny Can't Read - with the song "Why Johnny Reads Kant." After his 1986 retirement he was a visiting professor at Colorado College and a Phi Beta Kappa visiting scholar. He was also a trustee of Bucknell University, his undergraduate alma mater. Survivors include a daughter, a son, and four grandchildren.

TRUSTEES
Ferdinand Kramer, PhB'22, a Chicago housing developer, died July 16. He was 100. For 51 years Kramer chaired Draper and Kramer, a mortgage banking and real-estate firm founded by his father. A proponent of mixed-income, ethnically diverse neighborhoods, Kramer worked to revitalize the Near South Side, launching the 1950s development of the racially mixed Prairie Shores and Lake Meadows complexes. An adviser to Presidents Kennedy and Johnson, he participated in the launch of Fannie Mae, the federally backed buyer of home mortgages, and chaired the United Negro College Fund. President of the Chicago Mortgage Bankers Association and the Metropolitan Housing and Planning Council, he was also an avid tennis player, winning 12 national seniors doubles titles. Kramer became a University trustee in 1964. Survivors include his wife, Julia; a daughter; two sons; a stepdaughter; two stepsons; a sister, Laura Kramer Fisher, X'24, X'27; six granddaughters; and five grandsons, including Forrest D. Bailey, AB'80, MBA'82.
George A. Ranney Sr., an attorney and former steel executive, died June 30 in Lake Forest, IL. He was 90. A WW II field artillery officer, Ranney began his law career at Sidley & Austin. In 1954 he joined the Inland Steel board. Named vice president and general counsel in 1962 and vice chair in 1971, he retired in 1977. A life trustee at Chicago since 1951, Ranney also served for 18 years on the International Crane Foundation's board. In retirement he devoted his time to the Ryerson Woods Conservation Area in Deerfield, IL. Survivors include a daughter; three sons, including George A. Ranney Jr., JD'66; and eight grandchildren, including Alison P. Ranney, JD96, MBA'96.

1920s
Eloise Kresse Stevens, PhB'28, died in Carlsbad, CA, in January. A 37-year resident of Naples, FL, she traveled until age 92, played golf until age 93, and bridge until her death. She is survived by a daughter, a son, and eight grandchildren.

1930s
Robert R. Palmer, PhB'31, a historian, died June 11 in Newtown, PA. He was 93. Palmer wrote the textbook A History of the Modern World, (1950) now in its ninth edition with sales approaching 2 million copies. The book was recognized in 1987 by the New York Times as one of the 19 all-time classic textbooks. The author of seven other books and five translations, he taught at Princeton nearly 30 years, leaving in 1963 to become dean of the arts and sciences and a history professor at Washington University in St. Louis. Three years later he moved to Yale, where he taught until his 1977 retirement. Survivors include his wife, Esther; a daughter; two sons; and four grandchildren.
Benjamin O. Davis, X'33, the commander of the Tuskegee Airmen, died in Washington, DC, July 4. He was 89. The first black cadet to graduate from West Point in the 20th century, he was one of the first black pilots in the military. The all-black unit he commanded in WW II shot down 111 enemy plans and destroyed or damaged 273 planes on the ground. Recipient of the Silver Star and the Distinguished Flying Cross, in 1954 he became the Air Force's first black general, serving for the next two decades at the Pentagon and overseas posts. In May 1965, while chief of staff for American forces in South Korea, he gained the three stars of a lieutenant general. Retiring from the military in 1970, he became director of public safety in Cleveland and later joined the Department of Transportation, directing antihijacking efforts. In 1998 President Clinton awarded Davis a fourth star, the military's highest peacetime rank. Survivors include a sister.
Adeline Holleb Yates, PhB'34, a civic activist, died in Washington, DC, May 29 at age 88. Wife of the late U.S. representative Sidney R. Yates, PhB'31, JD'33, she worked in his office, organizing his social calendar and acting as tour guide for visiting constituents. In 1990 she led a delegation of congressional wives that formed the Committee to Remember the Children, an interactive exhibit at the U.S. Holocaust Memorial Museum. She and her husband were honored in 1999 with the dedication of the Sidney R. and Addie Yates Exhibition Center at Chicago's Field Museum. Survivors include three grandchildren.
John Jay Berwanger, AB'36, the first Heisman Trophy winner, died June 26. He was 88. Berwanger was a Maroon halfback in Chicago's Big Ten days. In 1935 he received the trophy for "most valuable football player east of the Mississippi"-renamed the Heisman trophy the next year-from Manhattan's Downtown Athletic Club, and in 1936 he was the first player chosen in the National Football League's first draft. A WW II veteran, he set up Berwanger, Inc., a manufacturer of plastic and sponge-rubber strips for car doors, trunks, and farm machinery, in Downers Grove, IL. His many honors include being named to Sport Illustrated's 25th-anniversary All-America team. A member of the Alumni Association's board of governors, in 1984 he received the association's Alumni Service Medal. Survivors include a daughter; two sons, including John J. Berwanger, JD'67; two stepdaughters; a stepson; and 20 grandchildren, including Clare Brouder Ditchman, AB'93.
Marion Kuehn Stevens, AB'37, died in Fountain Hills, AZ, March 20. She was 86. Stevens was active in the PTA, the Junior League, and Gray Ladies. She is survived by her husband, John S. Stevens, AB'37; a daughter; two sons; and five grandchildren.
Ruth Jackson Volman, AM'38, an English, Spanish, and French lecturer at the University of California, Davis, died December 16. She was 88. During WW II she worked for the State Department's Office of the Coordinator for Inter-American Affairs. She cowrote Handbook for the Teaching of Spanish and Portuguese and was editor of Hispania, a teachers' journal. Survivors include her husband, David; a daughter; two sons, including Thomas P. Volman, AB'67, AM'75, PhD'81; and a brother.

1940s
Jacob L. Fox, AB'42, JD'47, an attorney and longtime civic leader for youth and the arts, died in Chicago July 12. He was 81. A partner in the law firms of Brown, Fox and Blumberg and Altheimer and Gray, Fox was founder and former president and board chair of Chicago Youth Centers. He was also president and chair of the McDowell Settlement and board chair of the Houlsby Foundation. The Army veteran held leadership positions in the political campaigns of William Singer, Martin Oberman, and Dawn Clark Netsch. He is survived by his wife, Mary; two daughters, Laura L. Fox, JD'87, and Katherine A. Fox, AM'89; a son; and two grandchildren.
Frances H. Delisle, AM'45, a professor emerita at Michigan State University, died June 22. She was 93. She taught in the Medina (NY) public schools and worked at the U of C Counseling Center before joining Michigan State in 1947. She spent eight years on MSU's counseling center staff and eight years as assistant dean of students for women. After eight years in the provost's office doing institutional research, she retired in 1972. In 1977 she received State University of New York Oswego's distinguished alumni award. She is survived by two sisters.
Irving L. Wein, PhB'47, an entrepreneur, died in Chicago July 13. He was 76. A WW II veteran, Wein expanded his father's watch and jewelry business, chairing Fantasy Diamond Corporation and Hampdem Corporation and acquiring Benrus Watch Company. He was active in civic organizations, including the American Israel Public Affairs Committee, the International Fellowship of Christians and Jews, and the Israel Arts and Sciences Academy. On the board of the Jewish Federation of Metropolitan Chicago, he was former general campaign chair of the Jewish United Fund. Survivors include his wife, Zahava; a daughter; a son Joseph H. Wein, MBA'92; two sisters; and four grandchildren.
Nancy Goodman Emory, AM'48, died June 28 in Fairfax, VA. She was 75. Before her marriage Emory was an editor for Good Housekeeping magazine. After moving to northern Virginia in 1950 she played cello in local orchestras and wrote children's operas. A substitute music teacher at Sidwell Friends School and the Potomac School, Emory volunteered for organizations including the Smithsonian Institution and the Literary Council of Northern Virginia. She is survived by a daughter, two sons, a sister, and four grandchildren.

1950s
Lewis R. Baron, AB'51, an attorney, died April 30. He was 70. Baron practiced tax, corporate, estate, and trust law for nearly 50 years and since 2000 served as counsel for Schuyler, Roche & Zwirner. He was the federal tax-incentives editor of the Journal on Affordable Housing and Community Development and first chair of the tax-incentives division of the American Bar Association's forum committee on affordable housing and community development. He served on numerous boards and committees, including the Chicago Rehabilitation Network and the American Jewish Committee. Survivors include his wife, Enid Levien Baron, AB'57; a daughter; a son; and a grandchild.
Richard W. Lewis, AM'41, PhD'53, a literary critic and biographer, died June 13 in Bethany, CT. He was 84. Lewis served in Army intelligence in North Africa, the Middle East, and Italy during WW II. An English and American-studies professor at Yale from 1959 to 1988 Lewis was an award-winning biographer: his Edith Wharton: A Biography (HarperCollins, 1975) won a 1976 Pulitzer Prize, a Bancroft Prize for American history, and the first National Book Critics Circle Award for nonfiction. His biography of Henry James was a finalist for the National Book Award. Survivors include his wife, Nancy; two daughters; a son; and two granddaughters.
Hamlin L. Hill Jr., PhD'59, a Mark Twain scholar, died in Los Alamos, NM, July 16. He was 70. Joining the University of New Mexico's English department in 1959, he taught there off and on until 1986, when he left to chair Texas A & M's English department, a post he held for three years. In 1985 Hill presented a series of international lectures on Twain as part of a U.S. government program to mark the 150th anniversary of Twain's birth. Hill's books include Mark Twain: God's Fool (HarperCollins, 1973) and America's Humor from Poor Richard to Doonesbury (Oxford University Press, 1978), written with Walter Blair, AM'26, PhD'31. A recipient of three Fulbright awards to study and teach in Denmark and Germany, in 1979 Hill received the American Humor Association's Charlie Chaplin Award. Survivors include his wife, Arlette; two daughters; and two sons.

1960s
Hugh S. Moorhead, PhD'64, former chair of Northeastern Illinois University's philosophy department, died May 31 in Morton Grove, IL. He was 79. A WW II Army veteran, Moorhead was among those who scouted for air strip locations on Tinian Island, where the Enola Gay returned after dropping the atomic bomb on Hiroshima. While a philosophy graduate student, he wrote to great minds of his generation, asking them to write down on the dust flap of one of their books their thoughts on the meaning of life. He received 250 responses, including ones from Carl Jung and T. S. Eliot. Midwestern regional director of the Great Books Foundation from 1953 to 1959, he began teaching at Northeastern Illinois University in 1968, retiring in 1993. He is survived by two daughters and two grandchildren.
Paul J. Marino, JD'65, a professor emeritus at William Mitchell College of Law, died of cancer March 14 in St. Paul, MN. He was 65. Marino served in the U.S. Marine Corps Reserve while attending City College of New York. He began his legal career at the Minneapolis Legal Aid Society. An expert on landlord-tenant law, at William Mitchell he taught torts, evidence, employment law, and professional responsibility, retiring in 2001 after a 27-year career. Active in the Hennepin County and Minnesota State Bar Associations, he provided legal assistance to the poor throughout his career. Survivors include two daughters and two grandchildren.
Thomas L. Riley, PhD'65, the first president of the University of Kentucky's Hopkinsville Community College, died April 25. He was 75. A WW II Marine Corps veteran, Riley hired Hopkinsville's first faculty members in 1965. After leading the institution through several facility and programmatic expansions, he retired in 1989. He was president of many local organizations, including United Way, Association of the United States Army, Rotary Club, and Athenaeum Society. Survivors include his wife, Margaret; five children, including Clark T. Riley, PhD'83; and eight grandchildren.
Thomas H. Jacobsen, MBA'68, chair emeritus of U.S. Bancorp, died of leukemia July 20. He was 62. A former vice president of the First National Bank of Chicago and vice chair of the board of Barnett Banks, in 1989 he became CEO of Mercantile Bank; over the next ten years he led its merger with Firstar Corporation, now U.S. Bancorp, and became board chair of the merged organization. A civic leader, he chaired record-setting campaigns for the United Way of Greater St. Louis and the Salvation Army, and he served as president of the Federal Reserve Advisory Council and on the executive board of the national Boy Scouts. He is survived by his wife, Diane, and a brother.

1970s
Md. Aminur R. Khan, PhD'74, a demographer and population, fertility, and family-planning expert, died September 21, 2001, in New York City. He was 63. Khan spent his career focusing on Third World population and development, working with the United Nation for many years in Bangkok, Thailand, developing and implementing family-planning programs throughout South Asia and the Pacific. He retired in 1998 as chief of the United Nation's fertility and family-planning division. Survivors include his wife, Reba; two daughters; a son; and two grandchildren.
Gabriel Y. T. Chien PhD'76, a professor emeritus of history, died May 30. He was 79. A faculty member at Central Michigan University for nearly 30 years, he tried to place Chinese history in the context of global history in both his teaching and his research. Survivors include his wife, Florence Kong Chien, AM'70; a daughter; three brothers; two sisters; and a grandson.

1990s
Sherman R. Galbreath, AB'98, died July 3 in a snorkeling accident while vacationing in St. Johns, Virgin Islands. He was 26. At Chicago Galbreath was active in the Organization of Black Government Association, the Order of the C, and community mentoring programs. After two years in the New York office of Lehman Brothers as an analyst in mortgage-backed securities, he transferred to the firm's Chicago office. Galbreath also served on the Chicago Urban League's metropolitan board. He is survived by his mother, his father, a brother, a sister, and his grandmother.