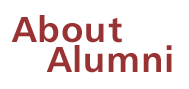 From Our Pages
1912 Construction began on a new grandstand and cement fence for Marshall Field, later renamed Stagg Field. The $200,000 project increased seating capacity to 18,000 (25,000 with portable bleachers). Turrets at either end contained fan restrooms and team locker rooms, and underneath the grandstand were handball and racquetball courts. The stadium in its final form-with 50,000 seats-was most famous not for football, but for the first-ever self-sustaining nuclear chain reaction, which occurred under the west stands on December 2, 1942. Stagg Field was torn down in 1957 to make room for Regenstein Library.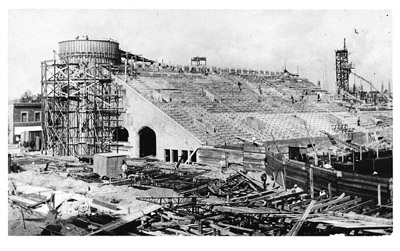 Built two years before Wrigley Field, Marshall Field seated 25,000 for Maroon football games.

1952 Life on Mars, wrote astronomy professor Gerard P. Kuiper in an excerpt from The Atmospheres of the Earth and the Planets (University of Chicago Press), is a distinct possibility. His spectroscope analysis of the Martian surface and atmosphere showed that conditions could support crustose lichens. "If life truly exists on the only two planets of the solar system that are at all suitable to sustain it," postulated Kuiper, "it is tempting to conclude that, after enough time has elapsed, it will develop spontaneously wherever conditions permit. Since planetary systems are presumed to be very numerous, life would then be no exception in the universe."
1977 The Autumn issue featured "The Monkey's Tale," an excerpt from religion professor Anthony C. Yu's four-volume, annotated translation of The Journey to the West (University of Chicago Press). The 16th-century Chinese epic narrative recounts the monk Hsüan-tsang's pilgrimage to acquire Buddhist scriptures from India. This episode was so popular, commented Yu, PhD'69, who today is the Carl Darling Buck distinguished service professor in the humanities and professor of religion and literature in the Divinity School, that "even the late Mao Tse-tung wrote a poem on this particular segment of The Journey to the West."
1992 Ever imagine the University of Chicago campus with an 11-story combined library and administration building in the center of the main quads or with an art gallery anchoring the Midway? In a Centennial exhibit the Smart Museum took "a look at what almost was" with The Gray City Unbuilt: Architectural Proposals for the University of Chicago, which included 20 drawings of rejected designs. "One of the great difficulties about an academic building is that it is practically imperishable," wrote Magazine editor William Morgenstern, PhB'20, JD'22, commenting about the Adminstration Building in 1946, "and so, an academic plant is even harder to improve than a curriculum."
- Evan Haglund