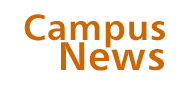 Chicago Journal
A Smart exhibit is born
Two years before the Smart hangs one of its Mellon Project shows, the brainstorming begins.
Elizabeth Rodini, PhD'95, curator of Mellon Projects at the David and Alfred Smart Museum of Art, isn't above having a good laugh at ugly artwork. Neither is Rebecca Zorach, AM'94, PhD'99, a Collegiate assistant professor in humanities who is co-curating a Mellon Project to be exhibited in autumn 2004. "Ewwww!" "Aren't those noses awful?"
Standing above a box of prints one afternoon this summer, the pair giggle like high-school girls. They aren't being art snobs-in fact, the noses on the angelic host surrounding an unnamed pope in this particular print are awful, potato-shaped things. It's just that, after two hours in the understated lighting and quiet air of the museum's Kanter Educational Study Room, looking at centuries-old pieces of parchment paper bearing mechanical reproductions of paintings and frescoes, Rodini and Zorach have gotten a bit punchy.
[ more ]
University News
University of Chicago News Office
UCHICAGO.EDU
UCHICAGO.EDU is a joint project of the University of Chicago Magazine and the University of Chicago Alumni Association. Please send your comments and suggestions to uchicago-magazine@uchicago.edu.