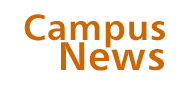 For the record
A touch of Klass
Stephen Klass became the University's vice president and dean of students on October 1. Klass, former associate vice president and deputy dean of students, replaces Margo Marshak, who becomes vice president for student affairs at the California Institute of Technology.
Big on biology
The College's biology program has received a $1.2 million boost from the Howard Hughes Medical Institute. The grant will fund three components of the biology program: summer research opportunities for 30 undergrads; curriculum and faculty development; and postdoctoral fellowships for teaching core courses to nonbiology concentrators.
Rudolph to preside
Susanne Hoeber Rudolph, the William Benton distinguished service professor of political science, has been elected the 2003-04 president of the American Political Science Association. Rudolph's research focuses on the political economy and sociology of South Asia, state formation, and the politics of category and culture. She is the first South Asia scholar elected to the position.
Full ride at the GSB
The GSB's new Distinguished Fellows Program, funded by Phillip Purcell, MBA'67, and J. William Uhrig, MBA'84, provides full scholarships and living stipends and includes a leadership practicum. The first five students named as distinguished fellows-selected based on academic record and leadership skills and potential-began their studies in September.
Last-minute plea
Locke Bowman, director of the Law School's MacArthur Justice Center, is coordinating the efforts of attorneys from around the state who are filing petitions on behalf of death-row inmates. The inmates are seeking clemency from Illinois Governor George Ryan before he leaves office in January.
I-House happenings
Following the 2001 recommendation of Chicago's Ad Hoc Committee on International Programs, the Office of International Affairs has moved to International House. The office, formerly in the Administration Building, now occupies a suite of converted dorm rooms on I-House's second floor. The move coincides with I-House's 70th anniversary.
Language lab
The Center for Early Childhood Research was given a $7 million grant from the National Institutes of Health to explore social and biological factors in language development. Led by Susan Goldin-Meadow, the Irving B. Harris professor in psychology and human development, the center's research team includes both social and biomedical scientists.
Top-ranked medicine
For the sixth consecutive year, the U.S. News & World Report annual hospital survey named the University of Chicago Hospitals among the nation's 17 best. The U of C ranked 14th overall, with 11 specialty areas making the survey's top 20.
Lifesaver
Richard A. Epstein, the James Parker Hall distinguished service professor of law, has been named an adviser to LifeSharers, a nonprofit voluntary network of organ and tissue donors. The organization aims to alleviate shortages in human tissue and organs for transplant operations.
Secret life of Carl Sandburg?
Letters and scrapbooks saved from a landfill last year contained a two-page account of Carl Sandburg's brief career as an undercover courier, purportedly transporting documents smuggled out of the Soviet Union and delivering them to the U of C.
On Europe and business
Luigi Zingales, the Robert C. McCormack professor of entrepreneurship and finance, is an inaugural fellow at the European Corporate Governance Institute (ECGI). Founded this year, the ECGI promotes debate and dialogue on corporate governance and best practices among academics, legislators, and practitioners.
Dome life
Yerkes Observatory, a research branch of Chicago's astronomy & astrophysics department and home of the world's largest refracting telescope, has replaced two of its three main domes. The old domes were not watertight and had shutters too narrow for modern telescopes. Yerkes, located in Williams Bay, Wisconsin, also houses many of the University's astronomy library holdings.
New registrar
Thomas Black, associate university registrar at Duke University since 1997, became Chicago's registrar in July. He oversees the transition from a 25-year-old computer system to a new student information system and automated classroom scheduling.
Medical economics
David Meltzer, associate professor in medicine and economics, received the inaugural Eugene Garfield Economic Impact of Medical and Health Research Award from Research America, a nonprofit medical-research advocacy group. The award recognizes his work in developing methods to analyze the cost-effectiveness of biomedical research projects.
School research overhauled
Coordinating the nation's research programs to better identify and distribute successful educational methods for elementary and secondary schools is the goal of a new center at the National Opinion Research Center. The effort is funded by a five-year, $6 million grant from the National Science Foundation.