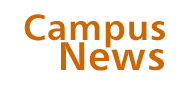 Chicago Journal
Cuba, as seen by medical students
What is Cuba to most Americans but a series of snapshots? Dilapidated pink and blue buildings; a sea of marching citizens dressed in matching Elián T-shirts; the faces of people living 90 miles and an ideological ocean away.
It is the Cuban people whom second-year medical student Gmerice Hammond, AB'00, cannot stop talking about as she flips through her Cuba snapshots. The doctors and hospital directors whom Hammond and nine other Pritzker School of Medicine students met on a ten-day humanitarian mission to Cuba this June left a deep impression.
"It was amazing how dedicated they were to providing the best care, given their economic situation and the lack of supplies," Hammond says. "Doctors aren't paid any more than anyone else, so they are clearly driven by their passion to help people. You could see it in their eyes and hear it in their voices." In Hammond's photos spartan hospital rooms have badly chipped paint and patients lie in cast-iron beds reminiscent of 1950s wards. A supply room, with its old-fashioned glass cabinets, looks like a set from M*A*S*H.
The visit was the third annual trip for the Pritzker group REMEDY Medical Aid Mission, part of the national not-for-profit organization REMEDY (Recovered Medical Equipment for the Developing World). The group donates open-but-unused medical supplies to developing nations. This year's Pritzker emissaries carried more than $70,000 in medical supplies, including asthma and allergy medications, syringes, epidural kits, and chemotherapy drugs.
Under current U.S. embargoes, medical equipment cannot be shipped to Cuba without accompanying personnel. Because of circuitous routes, Hammond says, hospitals must pay high prices for supplies. "You don't realize what an overabundance of medical supplies the U.S. has," she notes, "until you see how little doctors in Cuba have to work with."
For Hammond, the trip confirmed her career choice: the doctors' passion for their work was highly contagious.
- Sharla A. Stewart