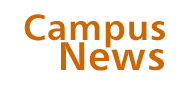 Chicago Journal
On the quads
The 1,117 members of the Class of 2006 moved in September 21. Topping the group's list of high-school activities are community service (59%), varsity athletics (45%), and music (32%). More than one-third come from the Midwest, 19% from the mid-Atlantic region, and 11% are international. New England, the South, and the West each contributed about 10%. The students are 51% female, 49% male, and, of course, bright: the average SAT I verbal score was 696 and math was 697; of those whose high schools ranked students, 78% were in the top tenth of their classes....
Not until the Class of 2010 takes the SAT I will the exam have a writing test-which means the Board has plenty of time to revise its questions. Declaring the sample questions "dull," a recent Chicago Tribune editorial recommended that the Board consult admissions dean Ted O'Neill, AM'70, for help devising questions worth answering. A sample from O'Neill's upcoming essay questions: "How do you feel about Wednesday?"....
All Chicago students have at least one thing in common: dirty socks. Clean laundry nowadays costs 75 cents per wash or dry cycle. Dorm residents may pay the old-fashioned way, with quarters, or use their Chicago Cards debit-style: wall-mounted units linked via telephone lines to the washers and dryers charge students' accounts to wash, spin, and tumble dry....
Undergrads in need of laundry money can browse the student employment Web site, where some 590 work-study and non-work-study positions are available from five to 20 hours per week. Among the listings: 100 "dependable and reliable" reading tutors for neighborhood schools; 15-20 Cobb and Weiss Coffee Shop attendants; and two junior research technicians in organismal biology & anatomy, "responsible for routine fish facility care including, but not limited to, feeding fish, changing dirty tanks, making fish associated solutions." Pay rates to be determined.
- Sharla A.Stewart