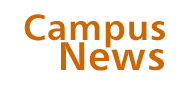 Chicago Journal
Endgame for chess in Harper Court?
Whatever it was that attracted crowds to Hyde Park's tree-lined Harper Court is absent. On a steamy summer afternoon, the spot's shaded benches and cool breeze seemed ideal for a respite from oven-like apartments-but the Court was empty.
Until last spring, even a hint of warm weather summoned University students, local kids, and chess enthusiasts from around Chicago to Harper Court and its four public chess boards, installed there more than 35 years ago.
In April the nonprofit Harper Court Foundation, which manages the 23-store shopping center, decided to remove the boards because of complaints about litter, rude behavior, and adverse effects on business. Despite Foundation board member Nancy Rosenbacher's claim in a letter to the Hyde Park Herald that "not one business in Harper Court...wanted to retain the chess boards," the Court's business owners expressed divided opinion. Rich Padnos, owner of Wheels & Things bicycle shop, was glad to see the chess boards go, telling the Chicago Tribune that the players "are rude, they are irritating, and they are noncustomers." Nancy Stanek, who owns Toys et Cetera, rebuffed that idea: "The store owners didn't have anything to do with it. Why would I want to get rid of the chess players? They are promoting a game I sell, and they buy boards from me. I have never, not once, had a customer complain about the chess players."
Local government officials also weighed in. Toni Preckwinkle, AB'69, MAT'77, 4th District alderperson, hailed the Court in the same Tribune article as "an important community gathering place in Hyde Park." In response to allegations of criminal activity, such as players dealing drugs, Preckwinkle argued, "Whenever you have a gathering of people for some good purpose, such as playing chess, it forces out the bad actors because they don't want any witnesses."
On a sunny July Friday about 70 demonstrators held a "play-in" at the Court. Playing on their own boards and sporting signs and T-shirts with "Boycott Harper Court" and "Bring Back Chess" slogans, the protestors couldn't deliver their 500-signature petition because no Foundation staff were present.
Autumn's arrival has not eased the stalemate. The players have temporarily relocated to an empty lot near the Hyde Park Bank building. Meanwhile, the Foundation insists that-Preckwinkle, Stanek, and protestors aside-the boards are gone for good. - Evan Haglund