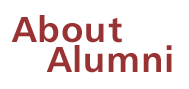 On the shelf
On the Shelf
Prickly pamphlets with titles like "New Consensus for Old: Cultural Studies from Left to Right" by Baffler editor Thomas Frank, AM'89, PhD'94, and "Secret Sins of Economics" by former U of C faculty member Dierdre McCloskey form the output of Prickly Paradigm Press. Started as the Prickly Pear Press in 1993 by two British anthropologists, the series has been revived by Marshall Sahlins, the Charles F. Grey distinguished service professor emeritus in anthropology, and is distributed through the University of Chicago Press, with the first five titles out this summer. Here's an excerpt from Sahlins's contribution, "Some Laws of Civilization," an update of "Waiting for Foucault, Still," which appeared in the original series:
"First law of civilization: All airports are under construction.
Second law of civilization: I'm in the wrong line.
Third law of civilization: Snacks sealed in plastic bags cannot be opened, even using your teeth.
Fourth law of civilization: The human gene whose discovery is announced in the New York Times-there's one every day, a gene du jour-is for some bad trait, like schizophrenia, kleptomania, or pneumonia. We have no good genes.
Fifth law of civilization: Failing corporate executives and politicians always resign to spend more time with their families."
---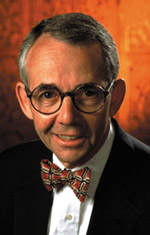 photo by Dan Dry
As American as mom and apple pie-that's snobbery. In Snobbery: The American Version (Houghton Mifflin, 2002) essayist Joseph Epstein, AB'59, details the new forms of affectation in a world where not being a WASP has lost its sting. Epstein is unafraid to confess his personal transgressions. In the opening chapter, "It Takes One to Know One," he charts the influences, including the U of C, that shaped his own snobbish nature:
"One of the most astonishing things of all was that the University of Chicago was not founded on status-which is also to say, on snobbery-at least not as I had been hitherto accustomed to it. People were not ranked by physical beauty, or athletic skill, or wealth, or family connections. None of these things seemed to matter. All that did was intelligence-or more precisely, intellectuality, which I would define as the ability to deal in a sophisticated way with the issues, questions, and problems presented by art, science, politics, and things of the mind generally. Since my own intellectual quality was then of a low order, my status as a student at the University of Chicago was commensurately low. Hiding my ignorance as best I could, I looked on, fascinated. Here was a new game, and one I felt, if then still somewhat inchoately, I wanted to play."