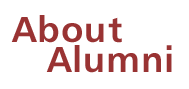 Deaths
FACULTY
Edward G. Bastian, PhB'31, a professor in social science, humanities, and history, died December 20, 2001. He was 91. After studying at Chicago and at the Sorbonne in Paris, Bastian joined the Air Force, serving in WW II. He taught on the Chicago faculty from 1946 to 1956, spending the remainder of his career at Earlham College. He is survived by his wife, Carol Emery Bastian, AB'50; a daughter; and two sons, including Timothy S. Bastian, SB'78.
Dave Fultz, SB'41, PhD'47, a professor emeritus of geophysical sciences, died July 25. He was 81. Studying the patterns formed by rotating fluids in response to mechanical and thermal forces, Fultz modeled the large-scale variable circulations in Earth's atmosphere and oceans, helping scientists understand the mechanisms of weather and climate change. Fultz taught at the University of Puerto Rico and was an operations analyst for the U.S. Army before joining the U of C faculty as an instructor in 1946. Named a professor in 1960, in 1975 he was elected to the National Academy of Sciences. In 1967 he received the American Meteorological Society's Carl-Gustaf Rossby Research Medal, named for the founder of the U of C's meteorology department, under whom he had studied. He retired in 1991. Among survivors are two daughters, including Katherine Fultz Hollis, AB'82; a son; a sister, Joan Fultz Kontos, PhB'43, AM'48; and two grandchildren.
David Grene, a professor in the Committee on Social Thought, died September 10 in Chicago. The classics scholar was 89. A graduate of Trinity College and the University of Dublin, Grene taught in Vienna and at Harvard before joining the University in 1937. After the chairs of both the classics and English departments fired him on the same day, President Hutchins found the unconventional Grene an academic home as a founding faculty member in the Committee on Social Thought. Dividing his time between teaching and farming, first in Illinois and later in Ireland, Grene was best known for his translations of Aeschylus, Sophocles, and other Greek writers and as coeditor with Richmond Lattimore of The Complete Greek Tragedies series. Published by the U of C Press, the collection of plays, many of which Grene translated, has sold more than a million copies. Survivors include his second wife, Ethel Weiss Grene, PhB'47, SB'56, MD'59; a daughter; three sons; ten grandchildren; and his companion, Stephanie A. Nelson, AM'90, PhD'92.
Robert H. Kirschner, a clinical associate in pathology and pediatrics and an internationally recognized authority on forensic pathology, died September 15 of complications from cancer. He was 61. After two years with the U.S. Public Health Service he joined Chicago as an assistant professor of pathology in 1973. Joining the newly created Cook County Medical Examiner's Office in 1978, Kirschner was deputy medical examiner until 1986 and deputy chief from 1987 to 1995. In 1985 he worked with a team investigating the skeletal remains found after the "disappearance" of more than 20,000 people in Argentina. His human-rights activities took him to more than a dozen countries in Central and South America, Europe, the Middle East, and Africa, and he was a forensic consultant to the United Nations International Criminal tribunals for the former Yugoslavia and Rwanda. His United Nations involvement also included work with the U.N. Truth Commission in El Salvador and in developing the U.N. manual on the effective investigation and documentation of torture. A founding member of the faculty board of the University's humans-rights program, Kirschner also worked on the detection and prevention of child abuse, especially shaken-baby syndrome. He is survived by his wife, Barbara S. Kirschner, a faculty member in pediatrics; three sons; his father; a brother; a sister; and a grandchild.
Ruth Rhines, a former associate professor in organismal biology and anatomy, died July 17. She was 92. After medical school at Northwestern University and a residency at the VA Hospital in Milwaukee, she taught at the University of Pennsylvania, the VA Hospital in Milwaukee, and the University of Illinois Medical School in Chicago. Joining the U of C faculty in 1955, she taught neuro-anatomy. After her 1975 retirement she moved to Eagle Harbor, MI, and served as a trustee on the Township Board.
Anthony L. Turkevich, a professor emeritus of chemistry, died September 7 in Lexington, VA. He was 86. Turkevich studied the physical and chemical composition of the universe, specifically meteorites, the lunar surface, and Mars. A member of the Manhattan Project, in 1950 he worked with Enrico Fermi to calculate the elements produced in the Big Bang. He identified what the moon is made of in 1967, before astronauts brought back samples. A delegate to the Geneva Conference on Nuclear Test Suspension in 1958 and 1959, Turkevich received the 1962 E. O. Lawrence Memorial Award from the Atomic Energy Commission, the 1972 Award for Nuclear Applications from the American Chemical Society, and the 1988 Boris Pregel Award from the New York Academy of Sciences. He was also elected to the National Academy of Sciences, the American Academy of Arts and Sciences, and as a fellow of the American Physical Society. Survivors include his wife, Ireene; a daughter, Darya Turkevich Carney, MD'78; a son; a brother; and three grandchildren.
1930s
Alexander Coutts, PhB'31, died August 19 in Chicago. He was 97. Coutts worked with the federal government for 30 years, retiring from the agriculture department in 1965. He then spent 13 years with the Illinois State Division for Youth and from 1979 to 2001 was a part-time consultant at the Chicago Area Project. A lifelong singer, at age 90 he began taking private lessons and giving annual concerts. He is survived by two sons and six grandchildren.
Lester Stone, PhB'31, a credit lawyer in Chicago, died September 6. He was 93. After practicing law briefly, Stone joined his father's contract-loan business. He later returned to law, focusing on credit cases; at the time of this death, he worked for Teller, Levit & Silvertrust. Active for many years in Temple Sholom, he was president when Martin Luther King Jr. spoke there in 1964 after winning the Nobel Peace Prize. Survivors include a daughter, a son, and six grandchildren.
Martin D. Kamen, SB'33, PhD'36, codiscoverer of carbon-14, died August 31 in Montecito, CA. He was 89. A professor emeritus of chemistry at the Universities of California, Berkeley and San Diego, Kamen worked on the Manhattan Project at the Oak Ridge National Laboratory. Before becoming a founding faculty member at the University of California, San Diego in 1961, he was a professor of biochemistry at Washington and Brandeis Universities. He received the U.S. Department of Energy's Enrico Fermi Award in 1995. An accomplished musician, Kamen often played viola with well-known performers. Survivors include a son and a sister, Lillian Kamen Smith, SB'40.
Wolfe Mostow, SM'33, a physicist, died June 5 in West Palm Beach, FL. He was 89. After working for the Army Corps of Engineers, the Coast and Geodetic Survey, and the Navy's hydrographic office, he did WW II magnetic-mine research for the Navy's Bureau of Ordnance and conducted underwater explosion research for the Bureau of Ships, for which he received a Meritorious Civilian Service Award. Mostow did post-war research for the Navy on nuclear weapons for tactical use, research he continued at Johns Hopkins University and the Pentagon's Institute for Defense Analysis, retiring in the late 1960s. A lead singer with Washington's Columbia Light Opera Company, he was a cantor for the Montgomery County Jewish Community Center and the founding cantor of Congregation Beth El. He also lived and performed in London, recording and touring with the Morley Consort. A soloist with the Boston Symphony, Mostow continued to give recitals after moving to Florida in the late 1970s.
Elizabeth S. Scott, PhB'35, died August 24 in St. Michaels, MD. She was 89. A longtime resident of Bethesda, MD, Scott was an active member of the Westmoreland Congregational Church in Washington, DC. A certified Montessori teacher, she taught for several years and was active in organizations including the League of Women Voters of Talbot County, MD, and the Democratic Forum. She is survived by her husband, Richard; four children; and seven grandchildren.
Virginia Baldwin Craig, AB'36, a teacher with the Chicago Public Schools, died July 19. She was 77. After doing chemical research for the Navy, Craig earned her teacher certification and joined the Chicago school system, where she taught for 15 years. In retirement she volunteered in an adult-reading program at the Harold Washington Library and assisted with plant care at the Oak Park Conservatory. Survivors include her husband, Warren, and two sons.
William H. Stapleton, AB'36, a former Inland Steel purchasing executive, died August 6 in Washington, PA. He was 87. He joined Inland Steel's Chicago office in order and sales, transferring to the Indiana Harbor Works steel mill as a purchasing agent. During WW II he served on the national advisory committee for war production, commuting twice a week to Washington, DC. In 1957 he was named general manager for purchases at Inland and became vice president of purchasing in 1960, a position he held until 1980. Active in many organizations, Stapleton was a member of the Chicago Crime Commission, president of the Immigrants' Service League, and a board member of the Glenwood School for Boys. Survivors include his wife, Barbara; a daughter; two sons; and two granddaughters.
Herbert N. Woodward, JD'36, died September 5 in Attleboro, MA, at age 90. Woodward practiced law briefly before going to work for Morris Mills. An intelligence officer during WW II, he joined Dunbar Kapple (later D.K.) and rose from personnel manager to CEO, chair, and chief stockholder. He then moved to Intermatic. The author of several books, including Human Survival in a Crowded World, Woodward served for 24 years on Blackburn College's board and provided financial backing and bank access to African Americans starting out in business. On the boards of Planned Parenthood of Chicago and of Zero Population Growth, he belonged to the Chicago Literary Club and was an avid reader and golfer. He is survived by two daughters, a son, and eight grandchildren.
Richard A. Lippold, X'38, a sculptor, died August 22 at age 87. Lippold created giant metal abstractions, many suspended by wires to create an impression of hovering or moving through space. His piece World Tree, a 27-foot structure of straight and circular metal tubes resembling radio antennae, stands on the Harvard University campus, and his works are also at New York's Avery Fisher Hall and in front of the National Air and Space Museum in Washington, DC. He taught at the University of Michigan, Goddard College, and Hunter College.
Paul Gray, SB'39, MD'42, a psychoanalyst, died July 26. He was 84. A World War II veteran, Gray maintained a private psychoanalysis practice in Washington, DC, since the early 1950s. Joining the Baltimore-Washington Psychoanalytic Institute in 1953, he was named training analyst emeritus in 1986. A life member of the American Psychiatric Association, a counselor-at-large of the American Analytic Association, and a recipient of the American Psychoanalytic Association's award for contributions to psychoanalytic education, he was author of The Ego and Analysis of Defense (1994) and more than a dozen articles. Survivors include his wife, Gerda, and three children.

1940s
Joan Lyding Bell, SB'41, died February 18 in Paradise, CA, at age 82. Director of the Bethlehem Crèche Institute, a center for underprivileged Chicago children, Bell later worked with her husband in his engineering and manufacturing firm, was a private nutritionist, and pursued Biblical studies. In 1951 she began teaching with Jehovah's Witnesses, work that took her to 21 countries. She is survived by her husband, James G. Bell, AB'40; two sons; and a brother, John D. Lyding, X'45.
Lyle B. Borst, PhD'41, a physics professor who worked on the theory and practical uses of subcritical power reactors, died July 30 in Williamsville, NY. He was 89. After working on the Manhattan Project, Borst chaired the reactor science and engineering department at Brookhaven National Laboratory, designing and supervising its graphite reactor's operation. He taught physics at the University of Utah and at New York University, where he chaired the physics department. At NYU he developed the "pickle barrel," the first teaching reactor, now housed at the Smithsonian. He later joined the State University of New York at Buffalo, where he became professor emeritus in 1983. A member of the American Civil Liberties Union's Niagara Frontier chapter and a former chair of the ACLU's national board, he belonged to the American Physical Society and the American Association for the Advancement of Science. In retirement he wrote a series of monographs on megalithic archeaology. He is survived by his wife, Ruth; two sons; and seven grandchildren.
Arlene De Ano Hawkins, PhB'46, died September 21, 2001, in Rye, NY. She was 75. A professional calligrapher, Hawkins was president of the Osborn PTA and wrote Let's Read about Rye, used in the Rye school system. A founding board member of the Rye Historical Society, she was a local election inspector. Survivors include her husband, Byron T. Hawkins, JD'50; three daughters; and four grandchildren.
William J. Beecher, SB'47, SM'48, PhD'54, an ornithologist and inventor, died July 27. He was 88. In 1937 he joined the Chicago Natural History Museum as an assistant zoologist. Serving in the Pacific during WW II, he sketched exotic birds he saw on the islands. After the war he worked for the Cook County Forest Preserve and then joined the Chicago Academy of Sciences as director, a position he held for 24 years. In 1983 he founded the Beecher Research Company to market his invention—light-weight binoculars for bird watching; worn like glasses, they later proved useful for people with macular degeneration.
Iris Friedman Leviton, PhB'47, AM'53, died September 5 in Evanston, IL. She was 74. Leviton worked at the Orthogenic School on the University campus for several years and later taught special-education classes in the Evanston school system, retiring in 1992 after 26 years. Survivors include a daughter; two sons; a sister, Carolyn Friedman Stieber, AB'44; and four grandchildren.
Alexander Ulreich Jr., PhB'48, MBA'49, died July 10. He was 80. A bomber pilot in the European theater during WW II, he continued his service with the Air Force during the Korean and Vietnam Wars, ending his Air Force career at the Pentagon. Survivors include his wife, Lois, and three sons.
Thomas Gordon, PhD'49, a psychologist who developed Parent Effectiveness Training (P.E.T.), died August 26 in Solana Beach, CA. He was 84. Gordon began his career in the 1950s as a business consultant, teaching relationship-building skills, including active listening, I-messaging, and no-lose conflict resolution. In the early 1960s he developed the P.E.T. course. From an initial a group of 14 parents the program grew to national and international proportions. In 1970 Gordon wrote P.E.T.: Parent Effectiveness Training, which was published in 33 languages and has sold more than 5 million copies. Gordon later wrote T.E.T.: Teacher Effectiveness Training and Leader Effectiveness Training L.E.T. and designed programs based on each. Nominated three times for the Nobel Peace Prize, he received lifetime achievement awards from the American Psychological Foundation and the California Psychological Association. Survivors include his wife, Linda Adams; two daughters; and two granddaughters.
1950s
James C. O'Flaherty, PhD'50, a professor emeritus of German at Wake Forest University, died July 27. He was 88. O'Flaherty taught from 1947 until his 1984 retirement at Wake Forest, where he pushed for the creation of a separate German department, which he chaired from 1961 to 1969. He began a student-exchange program with the Free University in Berlin, one of the first such programs at any college, and upon retirement received the Friendship Award of the Federal Republic of Germany. An expert on German philosopher Johann Georg Hamann, he wrote eight books, three on Hamann and two on Nietzsche, which he coauthored with Robert Helm. In 1960–61 O'Flaherty was a Fulbright research professor at the University of Heidelberg. Survivors include a son, a brother, and two grandchildren.
Patsy Takemoto Mink, JD'51, a Democratic congresswoman from Hawaii, died September 28. She was 74. Hawaii's first female Japanese-American lawyer, in 1956 Mink was elected to the territorial House and in 1959 to the state senate. In 1965 she became the first minority woman elected to the U.S. Congress, serving until 1977. While in Congress she was a critic of the Vietnam War and a champion of women's rights, coauthoring the Women's Educational Equity Act or Title IX. She then served as President Jimmy Carter's assistant secretary of state for oceans and international, environmental, and scientific affairs. Later elected to the City Council of Honolulu, Mink returned to Congress in 1990 and was running for reelection at the time of her death. She is survived by her husband, John F. Mink, SM'51; a daughter, Gwendolyn Mink, X'74; and a brother.
Merrill J. ("Bob") Roberts, MBA'39, PhD'52, died July 3. He was 86. Roberts taught on the economics or business-school faculties of the University of Florida, UCLA, Michigan State University, the University of Pittsburgh, and the University of Maryland. A transportation-related development and public-policy issues consultant, he was an early advocate of U.S. transportation deregulation and led studies of domestic transportation issues, including the U.S. Senate's 1971–72 investigation of Penn Central Railroad's bankruptcy. The 1986 recipient of the Pyke Johnson Award for outstanding research from the National Academy of Sciences's Transportation Research Board, he published extensively on transportation economics and logistics. A founding member of the Transportation Research Forum, Roberts also belonged to the Cosmos Club of Washington, DC. He retired in 1983 and moved to Sarasota, FL, in 1989. Survivors include three children and five grandchildren.
Ross B. Talbot, AM'49, PhD'53, a professor emeritus at Iowa State University, died September 30. He was 82. A WW II veteran and later a member of the U.S. Army Reserves, Talbot was drafted by the St. Louis Cardinals but chose to pursue an academic career, teaching at the University of North Dakota from 1948 to 1956 and spending 1956–57 as a visiting assistant professor at Columbia University. In 1957 he accepted a political-science faculty position at Iowa State, where he taught for 45 years, chairing the political-science department for six years. He taught at the university for 45 years. Talbot wrote numerous monographs and books, including The Chicken War: An International Trade Conflict Between the United States and the European Economic Community, 1961–1964 (1978). In retirement he traveled widely while pursuing his longstanding interest in religion. Active in church affairs, Talbot volunteered for many community and civic organizations. Survivors include his wife, Rena, and two daughters.
Carl O. Bangs, PhD'58, a minister and professor, died July 7. He was 80. Bangs served in Nazarene and Methodist pastorates in Oregon, Missouri, and Illinois. In 1953 he became a professor of philosophy and religion at Olivet College, where he taught until 1961 and also directed the band and founded a brass choir. He then joined St. Paul School of Theology as a historical-theology professor, remaining until 1985. He was a guest professor at several universities, including at the University of Leiden, where he was a Fulbright professor. The author of scholarly journal articles, encyclopedia contributions, and seven books, he is best known for his biographies of Dutch theologian Arminius and American Methodist bishop Phineas Bresee. A past president of the American Theological Society's Midwest division and the American Society of Church History, in retirement Bangs was a member of the pastoral staff of Old Mission United Methodist Church. Survivors include his wife, Marjorie, and a son.
1960s
Marie Fielder, PhD'60, an educator and the first African-American woman with a doctorate to teach in the Bay Area, died May 17. She was 85. Fielder taught in the Los Angeles public schools before earning her master's degree and taught at San Francisco State College after earning her doctorate. She was one of the first researchers to prove cultural bias in IQ tests. In 1961 she moved to the University of California, Berkeley and earned a reputation for her theories on how diverse cultures and groups relate to each other. Active in the civil-rights movement, she advised government and civil-rights organizations, including the U.S. Department of Education, the Black Panther Party for Defense and Justice, and the National Organization for Women. Fielder later ran forums on diversity and management training with clients including the Los Angeles and New York police departments and several Fortune 500 companies. In 1974 she helped found the Fielding Graduate Institute, which specialized in distance learning through electronic communication. Survivors include a daughter; a son, Frank L. Smith, AB'65, PhD'71; and three grandchildren, including Frank L. Smith III, SB'00.
John T. Harney, SB'61, a filtration plant official, died August 28 in Palos Heights, IL. He was 68. A Korean War veteran, Harney was an engineer in Chicago's Water Department for 33 years, retiring as deputy commissioner. He is survived by his wife, Patricia; two sons; and seven grandchildren.
George W. Pickering, DB'63, AM'66, PhD'75, died May 11 in Detroit. He was 64. Pickering served as director of research for the Church Federation of Greater Chicago from 1966 to 1968 and The Commons: A Social Ethics Institute from 1968 to 1970. He then joined the faculty of the University of Detroit, now Detroit-Mercy, where he taught for 32 years, retiring this past spring. He was the coauthor of the award-winning Confronting the Color Line: The Broken Promise of the Civil Rights Movement in Chicago (1986) and scholarly articles on race issues, energy policy, human rights, religious authority, and American social thought. At the time of his death he was at work on an intellectual biography of James Luther Adams. He is survived by his wife, Betty; a daughter; a son; and two grandchildren.
Hoda J. Kaplan, AB'66, AM'68, AM'78, died August 21 from injuries suffered in an automobile accident. She was 57. She worked for the New York City Mass Transit Authority. An enthusiastic sailor, she volunteered on the restoration crew of the South Street Seaport Museum's Wavertree, a full-rigged ship built in 1885. She is survived by her sister Laura K. Kaplan, AB'69.
Thomas H. Jacobsen, MBA'68, a banker and civic leader in St. Louis, died of leukemia July 20. He was 62. He was vice president of First National Bank of Chicago and vice chair of the board of Barnett Banks. Jacobsen joined St. Louis–based Mercantile Bancorporation in 1989 as CEO, overseeing the company's 1999 merger with Firstar. A director of the Federal Reserve Bank of St. Louis and president of the Federal Reserve Advisory Council, in St. Louis Jacobsen was president and chair of Civic Progress, campaign chair for the United Way of Greater St. Louis and the Salvation Army, and a trustee at Washington University. Survivors include his wife, Diane, and a brother.

1970s
Rudiger Dornbusch, AM'69, PhD'71, an MIT economist, died of cancer July 25 in Washington, DC. He was 60. Dornbusch spent 27 years on the MIT faculty and was frequently in the news for his outspoken views on economic crises in developing countries. In 1976 he published a paper explaining why currency exchange rates fluctuate sharply; the explanation became a tenet of international economics. He was also the coauthor of Microeconomics (1978). Survivors include his wife, Sandra Masur, and a brother.
M. Anne Hill, AB'74, an economics professor at Queens College, died of cancer September 16. She was 48. A member of the Rutgers University faculty from 1981 to 1989, Hill then joined the Queens College economics department. Promoted to professor in 1993, she chaired the department from 1998 to 2001. Active in the American Association of University Women, Hill was also a member of the doctoral faculty in economics at the Graduate Center of the City University of New York and a senior research associate at the Center for the Study of Business and Government at Baruch College. On the editorial boards of the Journal of Disability Policy Studies and the Journal of Asian Economics, she was the author of Disability and the Labor Markets (1987). An avid collector of folk art, Hill served for many years as a trustee of the American Folk Art Museum. She is survived by her husband, Edward; three daughters; a brother, James W. Hill, AB'84; and a sister, Susan C. Hill, SB'79.
Melvyn H. Siegel, MBA'74, a financial adviser, died of cancer August 2 in Baltimore. He was 57. Siegel taught at the Graduate School of Business for three years before founding the Stone Mill Group, which provides money-management advice. A member of the budget and finance committees for Beth Am Synagogue, he served on the boards of Sinai Hospital, the Pro Musica Rara chamber music society, and the Handel Choir of Baltimore. From 1985 to 1986 he led the Friends of the Baltimore Symphony. He is survived by his wife, Inna, and a daughter.
Tema L. Siegel, AM'65, PhD'75, died November 3, 2001, in Chicago. She was 61. Director of her own executive search firm, Siegel Associates, she was interested in philosophy and the arts. Survivors include her companion, Dennis Lord, and a brother, Art M. Siegel, MBA'78.
1980s
Theodore B. Schaefer, AB'82, director of development for Drexel University's LeBow College of Business, died August 11 in a swimming accident. He was 47. Schaefer's career in academic fund-raising and development was interrupted only by four years as a financial consultant for Merrill Lynch, Pierce, Fenner & Smith. He began his development career at Chicago and was a development officer at Baldwin-Wallace College and Clark University before joining Drexel University in 1993 as director of the annual fund. Survivors include a daughter; a son; his mother, Judith Blake Schaefer, AB'50, AM'57, PhD'62; and a brother.
Thomas H. Park, MD'89, a doctor in LaGrange, IL, died September 12 of a viral heart infection. He was 39. He completed his residency in internal medicine at Case Western Reserve University and fellowships in cardiovascular disease and cardiac electrophysiology and pacing at Barnes Hospital and Washington University. Park worked with the DuPage Medical Group and was affiliated with area hospitals, including Central DuPage Hospital, where he was medical director of the cardiac-electrophysiology laboratory. Survivors include his wife, Rahmawati Sih, MD'89; a daughter; two sons; his parents; a brother; and a sister.