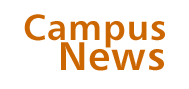 Chicago Journal
Back from the boondocks
It happened when Al Sharpton was caught on video in a cowboy hat, making a drug deal. It happened when Harry Belafonte compared Colin Powell to a slave "permitted to come into the house of the master." It happened when Jesse Jackson called for Barbershop filmmakers to edit out jokes about Martin Luther King Jr. and Rosa Parks. It happens often when prominent African Americans make public gaffes: they land in the boondocks.
Make that The Boondocks, an internationally syndicated comic strip about a trio of African-American city kids adjusting to life in white suburbia.
"At some point, you've got to know I'm going to talk about you," Aaron McGruder, the strip's creator and a native South Sider, told a packed, mostly black audience at International House on a Friday evening in November. "If you're going to act crazy in the public eye, it seems like you should factor me in."
The audience howled with laughter, as it did for most of McGruder's two-hour talk—when it wasn't silently reflective. As this 500-plus group knew long before it sat buzzing expectantly for his appearance, sponsored by the University's Center for Race, Politics, and Culture, the 29-year-old McGruder is both a jokester and a harsh social critic, willing to say what others might think but few actually voice. Appearing in 250 newspapers reaching 20 million readers, McGruder's voice definitely gets heard, to many an editor's dismay. For criticizing the war in Afghanistan and, more recently, comparing George W. Bush to Hitler, he's been temporarily canceled by Long Island's Newsday and the New York Daily News and moved to the editorial section of the Dallas Morning News.
At International House, the artist was very much in character. After poking fun at Jesse Jackson ("Who are you, Jesse? Do you have a job?"), he peered at his audience. "Our expectations for ourselves," he reflected, "have fallen as low as white people's expectations for us." It was something his main character, the scholarly and radical youngster Huey, would say, and his audience stirred in acknowledgement.
McGruder said he conceived the strip, first published in 1997 in the University of Maryland's Diamondback student newspaper, to fill a void in political discourse. "[Doonesbury creator Gary] Trudeau and [Bloom County creator Burke] Breathed were taking shots at everyone in the public eye," he told the crowd. "I wanted to make fun of people too. Luckily no one was making fun of the people I wanted to make fun of"-namely the African-American entertainment and political elite, the former for its flat, stereotypical depictions of African-American life and the latter for its public foolishness.
"Too many black people are into noble failure," he said. "There's this attitude of, 'I tried. They killed me.' That's not good enough. Play to win. If you're going to play the political game, you have to play to win."
That's when a man in the back of the crowd asked a question that elicited many eager nods: "How do you feel about being a leader?"
"I am not a leader. I am a cartoonist. I am an entertainer. The white man signs my checks," McGruder countered. "Please understand that. Nobody whose checks are signed by the white man is leading a revolution."
— S.A.S.