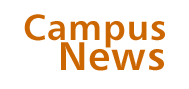 Chicago Journal
E-mail incidents reflect tensions
In recent months both Provost Richard Saller and President Don Randel have addressed the far-reaching influence of current tensions in the Middle East and specifically how these tensions may affect the University community.
One unfortunate effect is that several University of Chicago professors have been subjected to e-mail harassment and, in one case, e-mail identity theft, according to a statement issued by Saller and posted on the U of C Web site (www.alumni.uchicago.edu/gateway/saller-111102.html).
The FBI is investigating the case of e-mail identity theft, in which Rashid Khalidi, professor in history and Near Eastern languages & civilizations, was the target. An individual impersonated Khalidi's e-mail identity to send hate e-mail. "If anyone in the University community has received such messages," Saller wrote, "it is important to know that they are forgeries and illegal under federal law."
Saller earlier discussed Chicago's policy on free speech and civil discourse in a statement posted online in September that pointed readers to the policy's source, the 1967 Kalven Report on the University's Role in Political and Social Action (www.uchicago.edu/docs/policies/provostoffice/kalverpt.pdf).
"The essence of the policy is that the University administration aims to create an arena for free exchange of ideas, but not to espouse, direct or restrain those ideas," wrote Saller. The complete text of his September statement may be read at www.alumni.uchicago.edu/gateway/kalven-report.html.
In an October address to the Council of the University Senate, President Randel stated that the University must guard against all forms of violence toward individuals: "We are a community, and this entails a decent respect for one another and even a degree of trust," he said. "No set of rules or codes of behavior can ever fully capture everything that respect and trust require. Maintaining this community is hard work, and each of us must assume some personal responsibility for it.
"In a world of increasing tensions and heated differences, we will sometimes be accused of bias or even rank prejudice for tolerating a wide spectrum of views," Randel noted. "But the response to views that one finds distasteful is not in the first instance to attempt to suppress them but instead to answer them with the force of argument."
— M.R.Y.