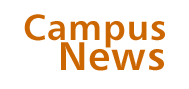 Chicago Journal
New York kicks off campaign
With faculty presentations worthy of the spectacular venue—the Rose Center for Earth and Space at the American Museum of Natural History—the U of C Board of Trustees kicked off the New York regional portion of the "The Chicago Initiative," the five-year, $2 billion capital campaign launched on campus in April. More than 300 guests attended the October 16 event, the first in a series of special programs for the New York community, where board chair Edgar D. Jannotta noted that supporters had already committed more than $760 million to the Initiative.
Dinner and a movie: New Yorkers gather for the regional Chicago Initiative launch.


Like the campus event, the New York kick-off focused on the life of the mind, offering attendees a choice of faculty presentations. In the globe-shaped Hayden planetarium astrophysicist Michael Turner discussed what happened before the Big Bang. In the African mammals gallery economists Gary Becker, AM'53, PhD'55, and Anil Kashyap and GSB dean Edward Snyder, AM'78, PhD'84, gave their insights on the economy. And in an environmental gallery psychologists John Cacioppo and Martha McClintock and sociologist Linda Waite talked about their interdisciplinary work on loneliness and aging.
The event, which concluded with a dinner and a video on supporting the life of the mind at Chicago, culminated a year of planning led by trustee Peter May, AB'64, MBA'65.
— S.A.S.