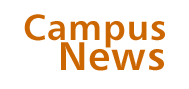 Q&A
Home away from home at I-House
A former International House resident, Henry Pernet, AM'67, PhD'79, became I-House director in December 2000. Previously secretary general of the University Hospitals of Geneva, Pernet has also managed a European real-estate firm and spent six years in the banking industry. His master's and doctoral degrees are in history of religions from the Divinity School, and he lived in I-House for two years in the 1960s.
The 500-room International House of Chicago is currently home to 370 residents—College third- and fourth-years, graduate students, and University visitors—from more than 50 countries including the United States. Since its 1932 founding by John D. Rockefeller Jr., Chicago's I-House, one of 13 worldwide, has been home to more than 30,000 persons. The house also serves the city of Chicago as a cultural center, hosting activities such as international dance and music events, cross-cultural celebrations, and educational programs including discussions and debates on world issues.

Why is it necessary in today's world to have an International House on this campus?
The purpose is to develop understanding and mutual respect between people of different backgrounds. A global society does not change the need for that. In this house we have people from Iraq, Palestine, Israel, Turkey, Iran, Pakistan, India, and many Asian countries—Taiwan, China, Korea, Japan. They say to us that only here could they talk to each other. The fact that we are moving toward a global society does not mean that everybody talks to everybody or understands. Having a setting such as this, where differences are celebrated, is more important than ever, more important even than in 1932 when the house opened.
What does an international student find when he or she arrives at I-House?
Many international students are worried about being isolated when they arrive in America—not knowing what to do, how to do it, no notion of what life in America is. International House is the perfect place because they find a community that is ready to help, to give them the tools they need to deal with American society. We have a number of programs that do just that—bringing international students into American families for Thanksgiving, to cite one of our oldest programs.
What happens if foreign students don't live in International House is either they are isolated or they create ghettos: five Chinese students renting an apartment, cooking for themselves, living by themselves in an isolated bubble. International House is quite a different experience.
When I came in 1963 to America I had seen movies about America, and the first thing I discovered was that it wasn't at all like in the movies. You have to find your way in this society. The house is here to help, and it does.
How do you ensure there's a mingling of American and international students?
Right now we are about 60 percent foreigners, 40 percent Americans. That's a good balance. The original idea behind International House was to mix Americans with foreigners as a group. But it's as important now to mix foreigners with foreigners—Iraqis with Israelis—as it is to mix Americans with foreigners. The development of understanding and respect that occurs here is not only between Americans and the "others"; it's between everybody.
How does programming play into I-House's mission?
One part of the house's mission has always been to be a resource to the University community, the Hyde Park community, the greater Chicago community, and even the greater Midwest. That was the original intent of John D. Rockefeller Jr. We do that in many ways. The house sponsors its own activities. We also collaborate with University departments, with faculty members, with other institutions around the city, including foreign consulates, universities, and any number of cultural institutions. The house is a cultural center.
The architecture—one of the most misunderstood aspects of the house—lends itself to this mission. This is not a dorm; it's conceived as a house, with a kitchen, a dining room, a living room, all kinds of other rooms where you meet—and also bedrooms. But that's not the place where you're supposed to spend all your time. Even in 1932 our rooms were intended as bedrooms, not living spaces. The building was meant to push the students out of the rooms and force them to meet with each other. The day-to-day interaction takes place in the public rooms throughout the building's second and first floors.
You see this in our recently renovated community kitchen. We don't want people to cook in their rooms. They come down, and they end up cooking together, sharing meals, sharing recipes. This is the kind of interaction that we want in the house.
What are your goals for I-House?
The goal on the residential side is to have full occupancy—with all but 50 to 100 of our rooms occupied, reserving those for short-term residents—and probably even more than that: to be in a position to choose who lives here. For that we need to renovate the house.
We must also renovate the assembly hall space, a mandate that comes not just from within but from the University's recent report on the arts, which noted that the campus was lacking in performing-arts space. We have a beautiful 500-plus seat facility, and we are doing a lot with it, but the day is coming when that will need renovation too. We want to be up to date for the University's needs, to be an asset for the University, not just this old thing that was built in the 1930s.
Why are I-House alumni so committed to keeping it open and active?
The building works on you—even though you may not be interested in this whole ideology of respect and understanding. You do change when you live here. I-House residents share something. I don't know exactly what it is, but it's a different attitude, certainly.
Have things changed since your days here?
I'm not sure one should trust the memory of something 39 years ago. But I think the basic structure is still here and works the same. You arrive here as a very isolated being. I remember getting into O'Hare and having to find a bus to go downtown and having to find the Illinois Central to come here. And you arrived with a 44-pound suitcase, and that was it. You find people here who have been through that, who help you, take you around.
I think the basic experience is still the same. Here I made friends of all kinds. It's not just a theory: we do create relationships here.