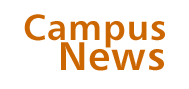 On the Quads
Four first-year Pakistani nationals had to sit out fall quarter because of student-visa processing delays after 9/11. If their visas come in time, College dean of students Susan Art, AM'74, expects the students to matriculate in January. Though they missed O-week, they will have a brief orientation to the College, meet with the international-affairs office, and learn the e-mail system. They'll also take a math/calculus placement test....
Fourth-year Viva Max Stefanishin has taken vegetable oil where it's rarely gone before: a car's engine. To demonstrate an environmentally friendly fuel option, the international-studies concentrator and some friends converted a 1987 GMC Suburban into a "grease car" that runs on cooking oil and diesel. They spent their summer vacation driving from the East to West Coast, stopping to refuel in Asian restaurants—where the oil, Stefanishin says, is higher quality. With "powered by veggie oil" painted on both sides, the grease car is parked near Shoreland when not in use....
Stefanishin shouldn't count on Bartlett Dining Commons for low-cost fuel. Chicago Maroon sports columnist and second-year Benjamin O'Glasser complained in the October 15 issue that Bartlett is milking students out of cash. Under Bartlett's new meal plan, last year's all-you-can-eat meals have been replaced by pay-per-item "dining points." Thus, O'Glasser argues, money-conscious, Bartlett-going athletes are "undernourished"....
One athlete who needs his strength is fourth-year basketball player Derek Reich, named Division III Preseason Player of the Year by Division III News. A history concentrator, the U of C's all-time leading scorer was voted a two-time All-American last year and a preseason first-team All-American this year....
Another repeat achiever, fourth-year Jessica Wade-Murphy, has received her third honor from Achievement Rewards for College Scientists, a national foundation whose Chicago chapter this year honored three area undergrads and ten grad students—four from the U of C. The ecology & evolutionary biology concentrator again put the $5,000 prize toward tuition while she researches paleoecology and paleoclimate using fossilized leaves from the early Jurassic.

— A.B.