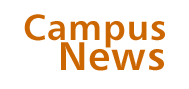 College Report
Join the club(s)
Civil liberties, ballroom dancing, Objectivism, tutoring, rugby, Japanese animation, the Brazilian dance/martial art Capoeira, hot chocolate—you name it, chances are there's a U of C club to pursue it.
At this fall's Student Activities Fair, hundreds of information seekers packed Hutchinson Courtyard, where more than 90 registered student organizations (RSO) had set up tables. While many RSOs passed out candy—Tootsie Rolls, Smarties, Hershey's Kisses—fourth-years Jennifer Hsu and Nels Frye of the conservative newspaper Criterion attempted to lure new staff with free cigarettes. Pressed on the exact connection between cigarettes and conservative thought, Hsu offered: "Well, people come to find out about the cigarettes, then we get a chance to tell them about the Criterion."
"They're sort of there for publicity," added Frye, brandishing his death stick with great aplomb, though further inspection revealed it to be unlit: "I'm not really a smoker."
Fifteen feet away sat the smiling, mostly blond U of C cheerleaders—the Phoenix Fires, founded in 2000. They cheer at football games and men's and women's basketball games, explained third-year Britanny Simmons. In the spring they train and also perform at special events, such as the international food festival.
What's it like to be a cheerleader at a school whose stereotype is to fight such stereotypes? "A lot of people are surprised" that there's a cheerleading squad at all, third-year Stephanie Mostowski admitted, but awareness is slowly building, especially after the group created a Web site. "Last year we only had ten people sign up, but this year we've gotten e-mails from girls in high school who want to try out two years from now," she said. "And not just girls—there's interest from the guys as well," Simmons added. Aspiring cheerleaders are required to audition, but competition is not exactly stiff: "You don't need any experience," Mostowski said. "We look for people who have potential to be a good cheerleader, which is really just having school spirit. We can work with that."
The amateur's enthusiasm was equally welcome at comics anthology Perspicacity, where drawing skills aren't a prerequisite. The content of recent issues ranges from "really artsy stuff" to "stick-figure philosophical drawings that I do," said second-year Sarah Nerboso. Nerboso often draws her stick man during humanities class, she said, which explains why "sometimes he ends up talking about philosophy and Plato and stuff like that."
At the table for Trix, an RSO that brings punk and hardcore acts to Ida Noyes, fourth-years Miguel Quinonez and Lindsey Pawlowski obligingly lowered the volume on a CD to answer a few questions. Trix, which also shows punk-themed movies such as Repo Man and Rock'n'Roll High School on Sunday nights, generated considerably more interest than the cheerleaders: "This is our second sign-up sheet," Quinonez said.
While the group has organized successful punk/hardcore festivals for more than a decade, some years are rough-going. Two years ago, "there were some incidents with fireworks and chandelier diving in the Cloister Club. It was a little sketchy," said Pawlowski. Quinonez offered: "Here's a photo of everyone getting thrown out."
Although some RSOs may sound exclusive, such as the Pakistani Students Association (PSA), "you don't have to be Pak- istani to join," second-year Mariah Siddiqui said. The PSA sponsors political events, such as talks and teach-ins during Kashmir Awareness Week, and purely social ones: at Nashta (Urdu for breakfast) members munch on food from Devon Avenue. The group has about 100 members and is trying to expand-especially from outside the Pakistani community.
Similarly, the club SistaFriends is intended to be "a social and academic outlet for the minority women on campus," said third-year Nakea West. But SistaFriends includes men among its 60 members and is open to all students who want to "support us and help us do what we want to do," she said. The group sponsors poetry slams, quarterly lectures, and a ritual celebration of sisterhood at year's end.
Each year 15 or 20 new groups apply for RSO status, said Lori Hurvitz, assistant director of the Office of the Reynolds Club and Student Activities. Organizations must have eight student members, written bylaws, and a different purpose from existing RSOs. One of Hurvitz's favorite newcomers is the Hot Chocolate Club, which "promotes hot chocolate as a stress reliever," she said. "They're totally serious about it. They're one of the most organized groups on campus."
— Carrie Golus, AB'91, AM'93