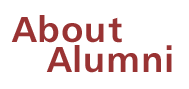 Deaths
FRIENDS/TRUSTEES
Kate Sulzberger Levi, widow of Edward H. Levi, PHB'32, JD'35, former U.S. attorney general and president emeritus of the University of Chicago, died March 13 at age 85 in Hyde Park. Active in University and civic life, at the time of her death Levi was serving on the Women's Board of the University and the board of the Juvenile Protective Association. She served as a trustee of the Chicago Symphony Orchestra and sat on the boards of International House, the Great Books Foundation, the Chicago Lying-in Hospital, the Hyde Park Neighborhood Club, the Guild of the Chicago Historical Society, and Children and Family Services–Washington, DC. She also belonged to the Women's Boards of the Field Museum and the Smithsonian Institution. Raised in Hyde Park, where her father was a U of C trustee, she was a graduate of the Laboratory Schools and Sweet Briar College. After college she was an assistant to Alderman (and Chicago economics professor) Paul Douglas, later working for Douglas on his successful U.S. Senate campaign. Her first husband died in World War II, and in 1946 she married Edward Levi, who was then on the Law School faculty. Among survivors are two sisters, three sons, and seven grandchildren.
FACULTY/STAFF
Robert J. Braidwood, PhD'43, and Linda Schreiber Braidwood, AM'46, died January 15 in Chicago. Professor emeritus in the Oriental Institute and anthropology, Robert Braidwood was 95. His wife and colleague, a research associate at the Oriental Institute, was 93. Considered by some the prototype for the screen archaeologist Indiana Jones, Braidwood began his career in 1933, traveling to Syria as part of an Amuq Valley team led by OI director James Henry Breasted. After their marriage in 1937 the couple traveled and worked together on expeditions throughout the Middle East, and in 1947 they established the OI's Prehistoric Project, studying late hunter-gatherer cultures and early farming societies. Over the next five decades Braidwood's work provided insights into the development of settled cultures that preceded urban civilization: among his discoveries were the oldest known sample of human blood, the earliest example of hand-worked natural copper, and the oldest known piece of cloth. His methodological firsts included introducing the idea of the testable hypothesis to archaeology and using archaeological survey to investigate an entire region. Author of numerous articles on prehistoric archaeology as well as Prehistoric Men (1975), in 1971 he received the Archaeological Institute of America's distinguished achievement medal. Linda Braidwood, a Fulbright fellow in Turkey and a longtime member of the editorial board for Archaeology, was the author of Digging beyond the Tigris (1953). In retirement the couple lived in LaPorte, IN. Survivors include a daughter, a son, and three grandchildren.
Kostas Kazazis, a linguistics professor at the University, died December 23 in Chicago. He was 68. Born in Greece, he earned his undergraduate degree in Switzerland, his master's in political science from the University of Kansas, and his doctorate in linguistics from Indiana University, where he went on to teach and to coauthor a modern Greek grammar. Kazazis then taught at the University of Illinois before joining Chicago's linguistics faculty in 1965, retiring in 2000. An expert on the commonalities of Balkan languages, he was particularly interested in the study of how words move through socioeconomic groups. Survivors include his wife, Maria Christina von Nolcken, associate professor in English language & literature at the University, and two daughters.
Karen L. Landahl, a linguistics professor with interests in phonetics, computers, and language learning, died of cancer February 2 in Chicago. She was 51. In her dissertation at Brown University, Landahl was one of the first researchers to show that children have different styles of learning language—challenging the dominant theories of Noam Chomsky and Steven Pinker. Following a National Science Foundation postdoctoral fellowship in speech communications at MIT she joined the U of C in 1982. Her research included the study of linguistic "others" such as feral children, sign-language-using chimps, and humans without tongues or with cleft palates. When her illness necessitated the loss of her tongue, Landahl left classroom teaching to lead a program in educational technology as associate dean for computing and language technologies. At the time of her death Landahl was at work on four manuscripts, including an exploration of "what life is like without a tongue, without speech." Survivors include her husband, John Crenson, and her parents.
David B. Skinner, chair of the surgery department from 1972 until 1987, died January 24 in New York City. He was 67. In his 15 years at the U of C Hospitals, Skinner built the department's prestige, attracting top surgeons and residents. He then left to join New York Hospital–Cornell Medical Center as president and CEO. Specializing in esophageal surgery, Skinner was a prolific editor and author, held more than 60 visiting professorships, and headed numerous professional organizations. Survivors include his wife, Ellie; four daughters; and four grandchildren.
1920s
Olga Alber, PhB'28, a former high-school teacher, died January 13 in Des Moines, WA, six days before her 105th birthday. Alber, who earned a master's from Columbia University, spent her teaching career in Nebraska and Kansas, attending summer sessions at the University of Vienna, the University of Oslo, and the German Academy of Political Science at Tutsing. Alber had lived in Washington since 1977.
1930s
Gabriel A. Almond, PhB'32, PhD'38, professor emeritus and chair of political science at Stanford University, died December 25. He was 91. The author of 18 books, including The Civic Culture (1963) and the text Comparative Politics Today, Almond began his career in controversy: the U of C refused to publish his dissertation about the influence of the wealthy in New York City politics, in part because it contained an unflattering psychological profile of University founder John D. Rockefeller. The dissertation was published in book form 60 years later. During WW II Almond headed the Enemy Information section at the Office of War Information. Before joining Stanford in 1963 he taught at Brooklyn College, Yale University, and Princeton University, and he held visiting professorships in England, Japan, Brazil, and the Ukraine. He was a member of the American Philosophical Society, the National Academy of Sciences, and the American Academy of Arts and Sciences. The American Political Science Association established a prize in his name for the best doctoral dissertation in comparative politics. Survivors include a daughter, two sons, five grandchildren, and a sister, Miriam A. Elson, AM'42.
John H. Olwin, MD'35, a nationally known researcher on blood coagulation and arteriosclerosis, died October 14 in Scottsdale, AZ. He was 95. A frontline battle surgeon during WW II, Olwin went on to serve as an attending surgeon at Rush–Presbyterian–St. Luke's Medical Center, a clinical professor of surgery at Rush Medical College, and a consultant in general and vascular surgery at the Hines Veterans Administration Hospital in Maywood, IL. A member of the American Medical Association, the Chicago Surgical Society, and the Chicago Medical Society, he served as president of the Institute of Medicine of Chicago and on the National Research Council's committee on thrombosis and hemorrhage. A sailor and poetry lover, Olwin was a longtime vestryman at St. Luke's Episcopal Church in Evanston. Survivors includes his wife, Betty; two daughters; and three grandchildren.
Ruth Rothschild Older, X'37, of East Craftsbury, VT, died January 14. She was 90. Older, who studied at the School of Social Service Administration, lived in Baltimore, MD, where she worked for Jewish Family Services evaluating and helping children and families before and after adoptions. Retiring to Delray Beach, FL, she did grief counseling and taught English to Haitian immigrants. She is survived by two sons and five grandchildren.
Ethel Spilberg Tuller, AB'37, died July 23 in Northern California. She was 87. After graduation she moved to Los Angeles where she worked in the medical field before her marriage; after raising her family, Tuller volunteered as a family social worker. Survivors include two sons and six grandchildren.
Oscar M. Hechter, SB'38, an endocrinologist, died December 20 in Seattle. He was 86. Author of some 200 papers, Hechter studied the synthesization and metabolism of steroid hormones. After 20 years with the Worcester (MA) Foundation for Biomedical Research, where his work prepared the way for the pharmaceutical development of hormones, including the birth-control pill, Hechter moved to Chicago to work at a research institute established by the American Medical Association. In 1970 he became a physiology professor at Northwestern's School of Medicine, chairing the department for six years. He retired in 1988. Survivors include his wife, Gertrude; a son; and two grandchildren.
Paul Gray, SB'39, MD'42, a psychoanalyst, died July 26. He was 84. A WW II veteran, Gray had maintained a private psychoanalysis practice in Washington, DC, since the early 1950s. Joining the Baltimore–Washington Psychoanalytic Institute in 1953, he was named training analyst emeritus in 1986. A life member of the American Psychiatric Association, a counselor-at-large of the American Analytic Association, and a recipient of the American Psychoanalytic Association's award for contributions to psychoanalytic education, Gray wrote The Ego and Analysis of Defense (1994) and more than a dozen articles. Survivors include his wife, Gerda; four children; and three grandchildren. (This corrects information published in the December/02 issue.—Ed.)
Helen Myers McLoraine, X'39, an oil executive, died January 23 in Dallas. She was 84. For much of her life she was an independent oil investor with interests in U.S. wells. McLoraine, who was a longtime Winnetka, IL, resident, moved to Denver, CO, in 1985, where she and her late husband had invested in an ice arena. A figure-skating fan, she sponsored the early careers of skaters including Scott Hamilton and Tim Goebel. McLoraine also supported the Salk Institute for Biological Studies and the House Ear Institute, and she funded the University's Myers McLoraine Pool, part of the Ratner Athletic Center now under construction.
Arthur Stark, AB'39, AM'41, a labor arbitrator, died December 3 in New York. He was 83. Executive director of New York's State Mediation Board and field examiner and acting regional director of the National Labor Relations Board, Stark was named by President Eisenhower to a three-man board of inquiry during a 1956 longshoremen's strike that paralyzed shipping in East Coast and Gulf ports. In 1961 President Kennedy named him to a similar post during a wildcat strike by airline flight engineers, and in 1983 President Reagan called on him during labor troubles with the Long Island Rail Road. Survivors include his wife, Dorothy C. Stark, PhB'34; a son, Jeffrey G. Stark, AB'65; two daughters; a stepson; and four grandchildren.
1940s
Ernest S. Leiser, AB'41, a television-news reporter and producer, died November 29 in South Nyack, NY. He was 81. A Stars and Stripes reporter during WW II he joined CBS in 1953 and was a foreign correspondent in Eastern Europe during the Cold War. A central figure in CBS's transition to television news, he helped select Walter Cronkite as anchor of the CBS Evening News. He won Emmy awards for four consecutive years in the late 1960s for documentary features, including one on the assassination of Martin Luther King Jr. and another on life in a Vietnam infantry unit. Survivors include his wife, Caroline Camp Leiser; two daughers, including Shelley Leiser, X'72; and a granddaughter.
Alfred H. Norling, AB'42, died December 19 in Norwalk, CT. He was 87. During WW II he served with the Navy on antisubmarine duty. A market researcher for Capital Airlines until its 1961 merger with United Airlines, he later worked for American Airlines and as an air-industry analyst for consulting and stock-brokerage firms, including Kidder Peabody, from which he retired in 1986. He is survived by two daughters, a son, and five grandchildren.
Riley D. Housewright, PhD'44, a microbiologist who helped direct U.S. biological warfare from WW II until the 1970s, died January 11 in Frederick, MD. He was 89. After working on agricultural blights to destroy German and Japanese staple crops during WW II, in 1946 he became chief of the microbial physiology and chemotherapy branch at Fort Detrick and rose to the post of scientific director at the germ-warfare research lab. In 1970 he entered private industry and then became director and principal staff officer of the National Academy of Sciences. In the early 1980s he was executive director of the American Society for Microbiology, of which he earlier had been president. Survivors include his wife, Artemis; a son; two stepdaughters; a brother; and two grandchildren.
Allan Frumkin, PhB'45, an art dealer in New York, died December 9. He was 75. Frumkin opened his first gallery in Chicago in 1952; seven years later he opened a second gallery in New York; the successor to his Chicago gallery closed in 1980, and he retired from his New York gallery in 1995. Frumkin showcased early shows of such artists as H. C. Westermann, Peter Saul, and Philip Pearlstein. A lifelong collector, two weeks before his death Frumkin donated 382 prints by German expressionist Man Beckmann to the St. Louis Art Museum. Survivors include his wife, Jean; two sons, including Peter Frumkin, PhD'97; a sister, Reva Frumkin Logan, X'43; and three grandsons.
Harry Woolf, SB'48, AM'49, a historian of science, died January 6 in Princeton, NJ. The WW II veteran was 79. Earning his Ph.D. from Cornell University, he taught at Boston University, Brandeis University, and the University of Washington before moving in 1961 to Johns Hopkins University as the Willis K. Shepard professor of the history of science and then provost. In 1976 Woolf was named head of the Institute for Advanced Study at Princeton; stepping down as director in 1987, he retired in 1994. A visiting professor at universities in India and West African countries, he wrote The Transits of Venus: A Study of Eighteenth-Century Science and edited Quantification: A History of the Meaning of Measurement in the Natural and Social Sciences. From 1958 to 1964 he edited ISIS: An International Review Devoted to the History of Science and Its Cultural Influences. He is survived by two daughters and two sons.
Jack Fineberg, PhB'49, died in December in Augusta, GA. He was 79. An Air Force bombardier during WW II, Fineberg received his law degree from New York University and practiced bankruptcy law in New York until 1988, when he retired to Hilton Head, NC. In retirement he enjoyed travel. Survivors include his wife, Marion; a brother; and a sister.
Sam Meyer, AM'49, died January 11 in Chicago. He was 85. During WW II he served in Cuba and Algeria, continuing in the Naval Reserves until 1975. After teaching at Bensenville and St. Charles High Schools, in 1955 he joined Morton College in Cicero, teaching English and chairing the language-arts department. Meyer retired in 1983. His research topics included Renaissance poetry, the titles of John D. MacDonald's crime sagas, and Francis Scott Key. Survivors include his wife Sarah; three daughters; a son; two sisters; and two grandchildren.
1950s
Ezra Solomon, PhD'50, an economist at Stanford University, died December 9. He was 82. Born in Burma, he served in the Royal Navy during WW II. In 1956 Solomon became a professor of finance at the Graduate School of Business, moving to Stanford in 1961. He was the author of 13 books, including The Theory of Financial Management, which has been credited with changing the study of finance from description into a more rigorous, theory-based discipline. From 1971 to 1973 Solomon was a member of the President's Council of Economic Advisers. Survivors include three daughters.
Stanley K. Seaver, PhD'55, a professor emeritus of agricultural economics at the University of Connecticut, died January 7. He was 86. Seaver joined UConn in 1942, heading the agricultural-economics department from 1963 until 1971; he retired in 1983. Specializing in price theory, market structure and efficiency, and transportation, he was a consultant to government agencies and private institutions, and in 1966 he served on President Johnson's Science Advisory Panel to Study World Food Problems. For many years the official scorekeeper for the UConn football and basketball teams, Seaver was an avid golfer. He is survived by his wife, Sue; two daughters; and four grandchildren.
Theodore W. Hurst, AB'57, AM'57, a psychologist, died December 13 in Chicago. The WW II veteran was 81. After working with industrial psychologist Robert Worthington to assess employees and applicants for businesses and organizations, in the late 1950s he bought the business from Worthington. In 1967 Worthington, Hurst and Associates was awarded the contract to provide psychological testing for Head Start. While working with Head Start Hurst helped develop the Theraplay Institute, engaging psychologists to aid teachers in identifying troubled children. He is survived by a daughter, a son, two stepdaughters, and sister, and four grandchildren.
Barbara Quinn Schmidt, AB'59, a retired English professor in St. Louis, died of ovarian cancer July 18. She was 64. Before earning her master's degree in 1963 Schmidt taught elementary school in Chicago and Whiting, IN. In 1964 she became an instructor of English composition and literature at Southern Illinois University at Edwardsville, from which she retired as an associate professor in 2000. Past president of the Research Society for Victorian Periodicals, she also edited the Victorian Periodicals Review. A choir member at All Saints Catholic Church, she was active in the charismatic Catholic movement. Survivors include her husband, David; a daughter; a son; a brother; a sister; and two grandchildren.
1960s
Merritt J. Davoust, MBA'61, died January 3 in Hinsdale, IL. He was 75. A Navy aerographer aboard the USS Currituck during WW II, he served in the Army during the Korean War. After posts with Inland Steel in New Jersey and Orenda/Hawker-Siddeley, he was a consultant for A. T. Kearney in Chicago for 33 years becoming a senior-management consultant for hundreds of national and international clients. He retired in 1997. Former board president of the Fox Valley Symphony Orchestra, Davoust had served on the board of the Elmhurst Symphony Orchestra since 1978. Survivors include his wife, Lynne Rauscher-Davoust; a daughter; two sons; three brothers; and a granddaughter.
Richard C. Buetow, MBA'68, a retired Motorola executive, died December 11 in Inverness, IL. He was 71. Buetow joined the Air Force in 1953 and was stationed in Turkey, where he tracked data from U-2 reconnaissance flights. He began his 39-year career at Motorola in 1958 as an electronic design engineer for mobile products. In 1971 Buetow was appointed director of product operations for the European communications sector, moving to Germany for three years. After a series of other top management posts, in 1990 he was named senior vice president, retiring in 1997. A pilot who bought his first plane in 1975, Buetow and his family took many vacations by private plane. Survivors include his wife, Josephine; a daughter; a son; a brother; and two grandchildren.
1970s
Carol Loomer Meerson, AB'75, died in Lebanon, NH, December 19. She was 62. While taking courses at the U of C's Graduate Library School in the early 1960s she learned systems analysis and computer programming and then worked at Chicago for MARC, the first library automation project. In 1968 Meerson became Earlham College's first IT professional, designing information systems, writing software for administrative purposes, and training users. In the 1980s she was nationally recognized for her work in applying relational databases to small-college needs. In 1993 she joined Dartmouth College as a senior analyst, retiring in 2000. She is survived by her husband, Daniel C. Meerson, AM'61, PhD'67; two daughters; a son; and a granddaughter.
Shirley Kerner Kessel, AM'76, died in Maryland March 28, 2002. She was 75. A librarian who met her husband, the late Reuben Kessel, MBA'48, PhD'54, at Chicago, she held a succession of indexing and cataloging positions, including head research librarian at the American Mining Congress (1979–85). After working at Columbia University she was an independent researcher and writer. A freelance indexer and member of the Society of Indexers, she continued to index until shortly before her death. Survivors include a daughter, Catherine B. Kessel, AB'75.
Nancy E. Weisman, AM'76, one of the first female health-care attorneys in Chicago, died December 30 in a car accident in California. She was 49. General counsel of Rush North Shore Medical Center since 1989, Weisman served for more than ten years on the board of the Jubilate Children's Choir and was a former director of Piven Theatre Workshop in Evanston, IL. She is survived by her husband, David Rice; a daughter; a son; her mother; and two sisters.
1980s
David Nagy, AB'88, died of complications following a liver transplant July 27 in Pittsburgh, PA. He was 36. A lifelong musician, from 1990 to 1996 Nagy played in the first-violin section of the Louisville Symphony Orchestra. In 1996 he switched careers, earning a master's in engineering from the University of Louisville, then working as a software engineer for EDS Unigraphics in Huntsville, AL, and Cellomics in Pittsburgh. Survivors include his parents, a brother, and two sisters.
1990s
Qing Chang, SM'98, died January 2 in Chicago after being struck by a car. She was 25. Chang, who came to the U.S. in 1997, received a master's in computer science from the University of Illinois at Chicago. She worked for ThoughtWorks Inc. in financial-services software. Survivors include her husband, Yong Huang, SM'98, PhD'02.