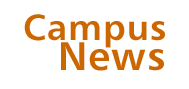 Chicago Journal

At last, Chicago gets an alumni center
In October alumni will have a new campus home in the former McCormick Theological Seminary building. They've been waiting and asking and hoping for six years, but now members of the Alumni Board of Governors can safely say they have not done so in vain. In October the University will open an alumni center in the former McCormick Theological Seminary building at 56th and Woodlawn.
[ more ]
---
---
"IN QUOTES"
"There is no book on chicken-sexing. You can't read how to do it. Obviously, much of what you need to know to be a lawyer can be learned in classrooms and by reading books. But judgment is one of the things that separates good lawyers from bad lawyers, and judgment can only be learned by having real stakes."
—Mark Heyrman, JD'77, clinical professor of law, presenting "Chicken-sexing, Quarks, and the Gestalt: Clinical Education at Chicago" in the "Best Ideas" lecture series marking the Law School centennial.


A techie called Doctor Fun
A forthcoming book from Chicago examines physics, chemistry, paleontology, biology, literature, and American culture. But it's hardly an academic treatise. Doctor Fun: Greatest Hits, 1993–2003 (Plan Nine Publishing)—a collection of single-paneled, animal-charactered, idiom-twisting cartoons in the tradition of Gary Larson's The Far Side— comes from David Farley, U of C Libraries technology-support manager by day, Web cartoonist by night.
[ more ]
When free trade and terrorism mix
Even economist Gary Becker, AM'53, PhD'55, was flummoxed by the title of the Graduate School of Business panel discussion he headlined this past March at the Gleacher Center. "I had to ask, what did you mean, 'Exploring the Limits of Globalization'?" Becker quipped.
[ more ]
Clemency in whose interest?
If an Illinois death-row inmate wants no part in the blanket clemency granted by outgoing Governor George Ryan this past January, should he remain on death row? That's one of several questions before the Illinois Supreme Court this spring, as Cook County State's Attorney Richard Devine and Illinois Attorney General Lisa Madigan prepare to challenge Ryan's controversial act.
[ more ]
Q&A
Public policy, Chicago style
On July 1 Susan E. Mayer became dean of the Irving B. Harris Graduate School of Public Policy Studies, the youngest of Chicago's professional schools. What began in the mid-1970s as the Committee on Public Policy Studies became a school in 1988 and was named Harris in 1990. The school has grown over time, last year admitting about 130 master's candidates.
[ more ]
College Report
From big screen to Big Problems
Sometimes a film is so engrossing, so all-encompassing, that it doesn't dissipate when the lights come up. Like a hallucination or a fever dream, the film leaves its audience disoriented, disturbed, changed.
[ more ]
University News
University of Chicago News Office
UCHICAGO.EDU
UCHICAGO.EDU is a joint project of the University of Chicago Magazine and the University of Chicago Alumni Association. Please send your comments and suggestions to uchicago-magazine@uchicago.edu.