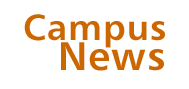 Chicago Journal
Clemency in whose interest?
If an Illinois death-row inmate wants no part in the blanket clemency granted by outgoing Governor George Ryan this past January, should he remain on death row?
That's one of several questions before the Illinois Supreme Court this spring, as Cook County State's Attorney Richard Devine and Illinois Attorney General Lisa Madigan prepare to challenge Ryan's controversial act. To many Illinois lawyers—among them Locke Bowman, director of the Law School's MacArthur Justice Center—the answer is no. "We believe the wisdom and implications of executing any death sentence under the current conditions are matters of great public-policy importance and should override the personal preferences of those involved," says Bowman from his office in the Law School's Arthur Kane Center for Clinical Legal Education.
This past fall attorneys filed petitions for clemency for all 167 Illinois death-row inmates, hoping that Ryan, who placed a moratorium on executions in 2000 after 13 wrongfully convicted men were exonerated, would consider a blanket commutation. Twenty-three inmates chose not to file their own petitions, so the MacArthur Center collaborated with Northwestern University's Center on Wrongful Convictions to file a petition seeking clemency for those prisoners too.
The inmates' reasons for declining to sign the petition, Bowman explains, varied. "Some were cases where mental illness or limited intelligence clouded their judgment and limited their ability act in their own interests." One man feared that losing his death sentence would hurt his ability to attract publicity and retain counsel in the case for his innocence. "He felt he would be better able to get out if he were sentenced to death rather than one of the masses convicted for life for murder."
Filing the petitions required hundreds of hours of research into each case, much of it conducted by five Chicago law students as part of the course Criminal Justice Reform, which operates like an internship. "After the petitions were filed, the effort to persuade Governor Ryan to listen assumed the characteristics of a political campaign," says Bowman. "It was particularly important that legitimate, articulate, and credible voices support it." Bowman and several other attorneys prepared a letter for Illinois lawyers to send to Ryan, presenting "a cogent legal and policy argument." Students Jennifer Escalante and Elizabeth Erickson also composed a letter for Illinois law students to sign, while Alyse Bertenthal, Elizabeth Hess, and Clare Pinkert published an 11th-hour commentary in the December 21 Chicago Sun-Times.
"Ryan has promised the people of Illinois that this state will not execute any innocent people," they wrote. "It behooves him to seize this moment and exercise his executive authority to commute the sentences of those on Death Row."
Seize it he did, pardoning four inmates and commuting the others' sentences to life in prison. Amid the subsequent national uproar—both in favor and against—those 23 inmates who chose to look this seeming gift horse in the mouth remain legally problematic. As Devine and Madigan prepare cases arguing that an unsigned petition is no petition at all, Bowman and the MacArthur Center's five students are already busy preparing counterarguments for the many months of litigation to come.
—S.A.S.