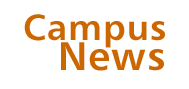 For the Record

Oxtoby departs for Pomona
Dean of physical sciences David W. Oxtoby will leave the University this July to become the ninth president of Pomona College. Oxtoby, the William Rainey Harper distinguished service professor of chemistry, joined the Chicago faculty in 1975 and has also directed the James Franck Institute.
University joins amicus brief
Chicago joined Harvard, Yale, Princeton, Brown, Duke, and the University of Pennsylvania in filing a "friend of the court" brief this February in two cases pending before the U.S. Supreme Court that challenge the admissions policies of the University of Michigan's law school and undergraduate college. The cases will likely determine whether a quarter-century-old policy of considering race in admissions can continue. Although the cases deal with a public university, the Court's ruling could also apply to private universities.
Student reservists called up
Five students—two from the College and one graduate student each in the biological sciences, Divinity School, and Graduate School of Business—have been called up to serve in the Middle East. The students have taken leaves of absence from their studies.
Scanning the horizon of war
Oriental Institute professor McGuire Gibson, AM'64, PhD'68, was among the archaeologists meeting in January with Pentagon officials, providing the locations of thousands of Iraq's antique ruins. The experts beseeched the officials to comply with the 1954 Hague Convention on the Protection of Cultural Property in the Event of Armed Conflict, which obligates combatants not to target cultural sites. "There are no natural hills in southern Iraq," Gibson reminded the Pentagon brass. "If you see a hill, in most cases it's the mound of a buried ancient settlement."
Going public
Only 40 current College students are Chicago Public Schools (CPS) graduates—a statistic that should change with a new program providing for five full-tuition scholarships a year for CPS students. The related Collegiate Scholars Program will allow 150 to 200 CPS high schoolers to enroll in tuition-free summer classes in mathematics, science, social sciences, writing, and literature taught by Chicago faculty. During the academic year Collegiate Scholars will participate in faculty-led seminars and receive academic support, mentoring, and counseling in the college application and admissions process.
Moseley Braun's bid
Surrounded by friends waving "Ms. President" placards, former Senator Carol Moseley Braun, JD'72, officially announced her entry into the 2004 Democratic presidential race during a February visit to the Law School as a Dean's Lunch speaker. "It's time to take the 'men only' sign off the White House door," said Braun, the first black woman elected to the U.S. Senate.
Fission, stage left
First there was Proof, then there was Copenhagen. Now World Set Free is the latest in what appears to be a trend among playwrights depicting characters and plots from science. Like Proof before it, World—commissioned by Steppenwolf Theatre—tells a University of Chicago tale: the interpersonal tensions between physicists Enrico Fermi and Leo Szilard as they secretly worked to create a nuclear reaction. The play, written for young audiences, ran through March.
The Yao connection
Behind the 7'6" Houston Rockets rookie Yao Ming stands an entourage of Graduate School of Business experts, including one of his agents, John Huizinga, the Bud Fackler professor of economics, and Jonathan Frenzen, AB'78, MBA'82, PhD'88, a clinical professor of marketing at the GSB. Frenzen's class of ten M.B.A. marketing students created a long-term brand strategy for Yao as part of the school's quarter-long "management laboratory" program.
Rousing tribute
Janet Davison Rowley, PhB'45, SB'46, MD'48, the Blum-Riese distinguished service professor of medicine, molecular genetics & cell biology, and human genetics, has received the 2003 Benjamin Franklin Medal for distinguished achievement from the American Philosophical Society (APS). Rowley, recognized for discovering chromosomal translocations associated with cancer, was cited for "her exemplary leadership and mentorship in the world of biomedical sciences."
"10"—but not perfect
For most of us, she will forever jog the beach in a peach-colored one-piece and beaded cornrow braids. So who would guess that Bo Derek is one of more than 50 million Americans living in constant pain? Derek's was among the celebrity and noncelebrity photos displayed at the University's Duchossois Center for Advanced Medicine for a week this March in the Many Faces of Pain exhibition organized by the Pain Management Clinic. Actor Corbin Bernsen of L.A. Law fame, who also experiences persistent pain, co-led an awareness discussion with clinic director Friedl Pantle-Fisher.
Presidential follow-up
From the "where is he now?" files: University President Emeritus Hugo Sonnenschein is the new chair of the economics department. Sonnenschein's research explores theories of consumer and firm behavior, general economic equilibrium, game theory, and social choice.
Honorable schoolwork
Sociology professor Anthony Bryk is one of two recipients of the first annual Thomas B. Fordham Prize for distinguished scholarship in education, given by the Fordham Foundation. Bryk was cited for his seminal study of the organization and effectiveness of Catholic schools, for founding the Consortium on Chicago School Research to assess and aid the city's school-reform efforts, and for his role as director of the Center for School Improvement in establishing the North Kenwood/Oakland Charter School to test his theories and train teachers.