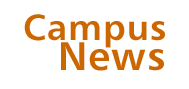 Chicago Journal

At last, Chicago gets an alumni center
In October alumni will have a new campus home in the former McCormick Theological Seminary building.
They've been waiting and asking and hoping for six years, but now members of the Alumni Board of Governors can safely say they have not done so in vain. In October the University will open an alumni center in the former McCormick Theological Seminary building at 56th and Woodlawn.
The move comes six years after the Alumni Association vacated the Frank Lloyd Wright Robie House, its location since 1979. Although Robie House was never officially an alumni center, it certainly felt more "homey" than the current offices south of the Midway, says Christine Love, assistant vice president of development and alumni relations and the alumni association's executive director.
"Establishing an alumni center, and in such a magnificent building, sends a very powerful message to alumni about their value to the institution," says Katharine L. Bensen, AB'80, immediate past president of the board and a former chair of its Alumni Center Task Force.
The McCormick building—for lack of a better name at present—is an English Tudor–style limestone structure designed and built in 1922 for Phi Kappa Psi fraternity by Chicago architect Howard Van Doren Shaw. A preferred architect of his time in Hyde Park and Kenwood, he also designed the Quadrangle Club.
"It would be hard to create a more perfect building if we started from scratch," says Bensen. "Most alumni will, I think, find it quintessentially U of C in its appearance. Its central location will make it very quickly an important part of the campus. Alumni will have a place to relax and connect and get information on campus happenings."
The alumni center will occupy the building's first floor. An open, 900-square-foot great room, lined with bookshelves, will provide space for receptions and small dinners, as well as alcoves where visiting grads can spend a few minutes or an afternoon. There will be a large conference room, and a small business center will provide phone, fax, and Internet access. The Alumni Association staff will have offices on the second floor, while the third floor will be occupied by UC Tech, the University's technology-transfer group, and the garden level will be the Telefund's new home.
The cost of purchasing and renovating the building will total $4.1 million—and so the task force has turned its sights toward fund-raising. Already $2.5 million in gifts has been committed.
—S.A.S.